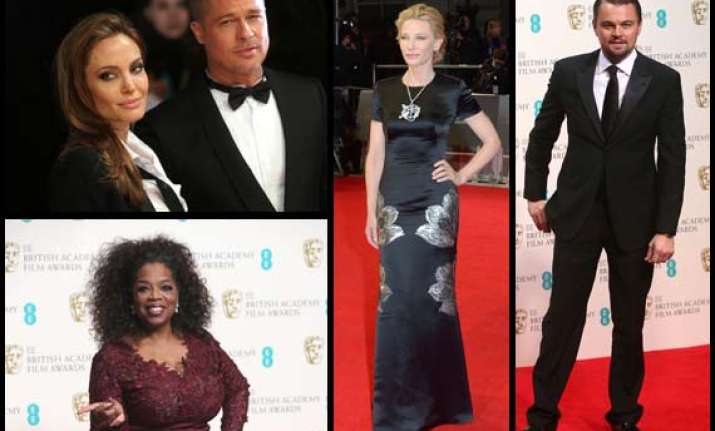 As the Hollywood came together once again to witness and honour the best of British film industry at BAFTA 2014, it turned into a gala night to vouch-out-for.
Hollywood glitteratis including Brad Pritt and Angelina Jolie, Cate Blanchett, Leonardo Dicaprio and popular Oprah Winfrey made it a life-size event with their overwhelming presence.
Donning beautiful ensembles and looking gracefully stunning, celebs walked down the red carpet of BAFTA 2014.
Let's take a look at who's who of Hollywood graced the event!