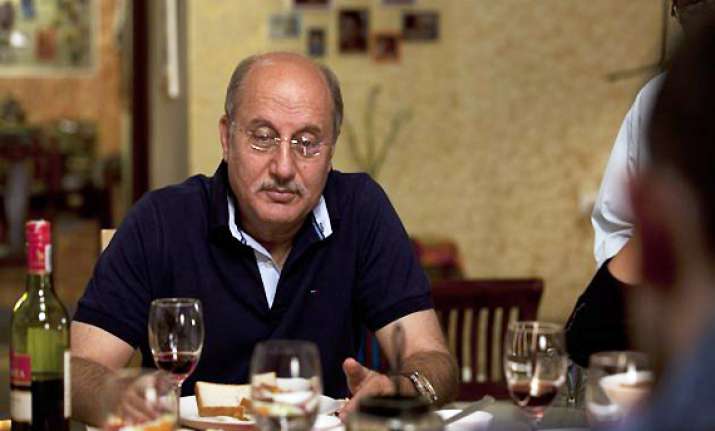 New Delhi, Oct 20: Veteran actor Anupam Kher's dream of acting alongside Hollywood star Robert De Niro is all set to come true in the new film 'The Silver Linings Playbook'.

Kher, 56, who has appeared in many international projects including 'Bend It Like Beckham', 'Bride and Prejudice' and the recent 'You Will Meet a Tall Dark Stranger', will begin shooting from next week for the project by 'The Fighter' director David O Russell.

"Dream finally coming true. Will be acting with Robert De Nero in David O Russell's (The Fighter)'The Silver Linings Playbook' next week (sic)," he posted on Twitter. 

Based on author Matthew Quick's book of the same title, the film also stars Bradley Cooper and Jeniffer Lawrence. 

"'The Silver Linings Playbook' also stars Bradley Cooper, Jeniffer Lawrence, Chris Tucker and Jackie Weaver. As I say Kucch Bhi Ho Sakta Hai (Anything can happen)," he added.

The film is expected to release in 2013.