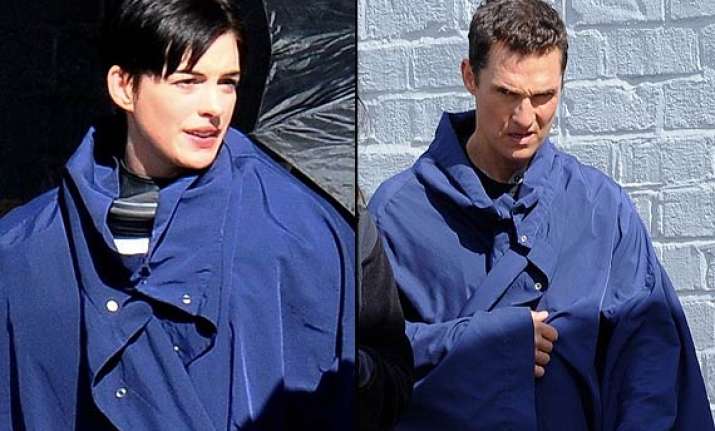 Los Angeles,  Actor Matthew McConaughey apparently didn't enjoy working with his co-star Anne Hathaway in "Interstellar".
According to sources, the duo play astronaut lovers in the sci-fi film, but the actor wasn't pleased teaming up with Hathaway, reports showbizspy.com. 
"They were like oil and water. Anne drove Matthew crazy by constantly asking director Christopher Nolan questions about space travel and life on other planets," said a source. 
"One day, Matt got so fed up that he screamed at her saying: 'We don't have to be real scientists to play these parts, Anne!'," said another source. 
The source continued: "He often referred to her as 'nerd girl' and 'Little Alien Annie' behind her back. He also had his body double shoot his scenes with her whenever possible."