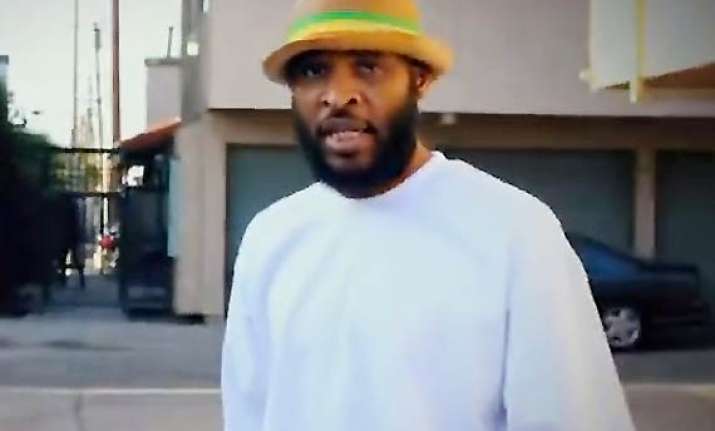 Los Angeles,Rapper Andre Johnson was reportedly under the influence of drugs before he allegedly attempted suicide.
Johnson (Christ Bearer) used PCP, which is also known as Phencyclidine or Angel Dust, before jumping from the second floor of North Hollywood building Wednesday, a source told eonline.com
"Johnson was already on the balcony when the police arrived and told him to get down and talk to them. The rapper said 'OK' before he took the dive," the source said, adding that Johnson used a serrated steak knife to mutilate himself before jumping off the building.
He first cut off the tip of his male organ and continued severing the oval organs and the remaining part.
The police recovered the severed parts of the rapper upstairs.
He suffered critical injuries following the jump and was rushed to Cedars-Sinai Medical Center, California. Doctors however, were unable to reattach his male organ.