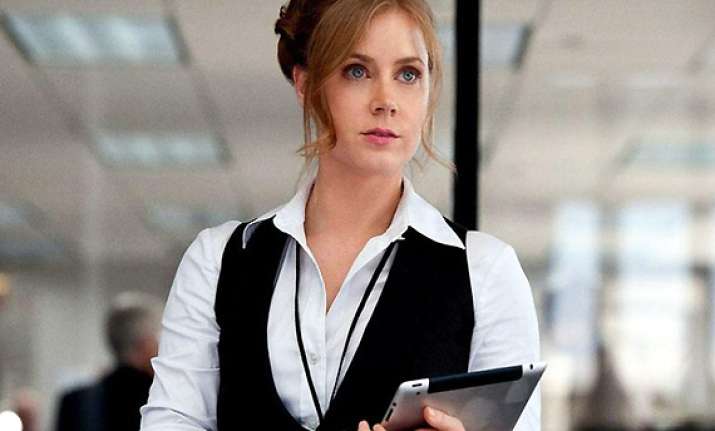 Los Angeles, July 5: Actress Amy Adams looks at photographs of herself to avoid beauty disasters.
The "Man of Steel" actress revealed she studies the "inspirational" photos of herself in order to make sure she never makes the same mistake twice.
"It's part of my preparation for major red carpet events. That said, on one occasion a hair stylist made my hair enormous - but rather than freak out, I thought, 'I'm just going to take my big hair out for the night - you work it, girl'," contactmusic.com quoted the 38-year-old as saying.