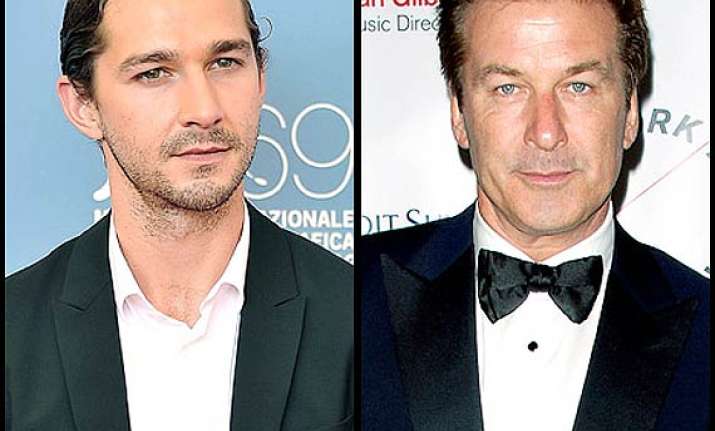 Los Angeles: Actor Alec Baldwin "felt sorry" for his former Broadway co-star Shia LaBeouf when he heart that the troubled actor walked a red carpet with a paper bag over his head.
LaBeouf, 27, wore a paper bag, which read "I am not famous anymore", at the premier of his film "Nymphomaniac" during the Berlin International Film Festival.
Baldwin fell out with LaBeouf while they were working on Broadway play "Orphans" in 2013 and the latter was subsequently fired from show.
The 55-year-old still admits that he feels bad about his current troubles, reports contactmusic.com.
In an article published in New York Magazine, Baldwin writes: "Shia LaBeouf went to a film screening recently and he wore a bag over his head and the bag says 'I Am Not Famous Anymore'. And there was truly a part of me that felt sorry for him, oddly enough."
"I'd heard from other people that he was potentially very difficult to work with, but I always ignore that because people say the same thing about me...LaBeouf seems to carry with him, to put it mildly, a jail house mentality wherever he goes...I think he was shocked (when he was fired). He had that card, that card you get when you make films that make a lot of money that gives you a certain kind of entitlement. I think he was surprised that it didn't work in the theatre," he added.