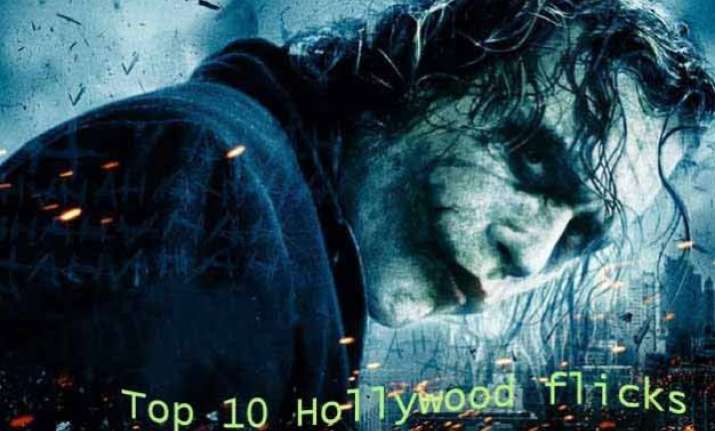 Hollywood has produced some of the best films in the cinematic landscape.  It is very difficult to single out one film from each decade still we have dared to pick out the finest ones of the time. Though our choices may vary depending upon our taste and love for genres, the films we have mentioned below are groundbreaking and have been trendsetters in their respective genres. These masterpieces have inspired the filmmakers of every era. We have compiled a list of 10 films from last 9 decades including the ongoing one.

1. The Artist (2011)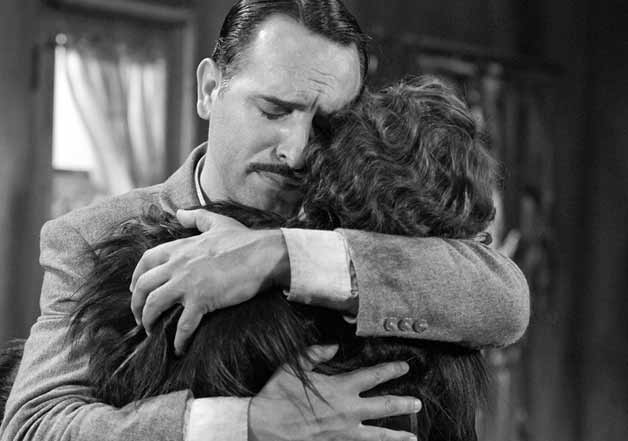 The movie invokes the memories of the silent era films. This film is about a silent film star who struggles to make the transition to talkies. As he descends in to oblivion with a failed marriage, he finds true love in a chorus girl who goes on to become a top star in sound movies. The film received ten nominations at the 84th academy awards and won five awards including best actor and best picture.

2. The Dark Knight (2008)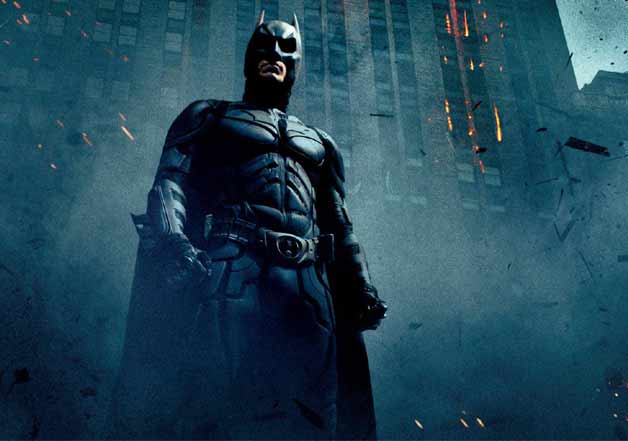 It is arguably the best ever comic book adaptation to a movie. This sequel to Batman begins made Christopher Nolan, a force to reckon in Hollywood. Batman with his trusted lieutenant James Gordon and district attorney Harvey Dent  are  on the verge of  completely dismantling the crime syndicate in the Gotham city , a psychotic, wisecrack joker surfaces and wreaks havoc and what follows are the moments of  pure awesomeness. The  film floored the fans and critics alike with Heath ledger receiving academy awards for best actor in supporting role posthumously.

3. The Big Lebowski (1998)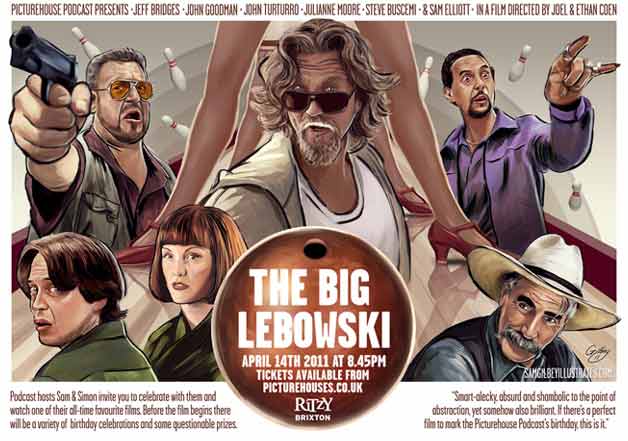 It is a tale of mistaken identities as a forty-something slacker, leading a laidback life of drinking and bowling, becomes the target of a crime boss seeking money from a millionaire of the same name. The film didn't draw expected response initially but went on to become a cult classic and has its own legion of fans. Each character has its own idiosyncrasies and dialogues have some subtle indirect references e.g. "This aggression will not stand" is taken from George Bush Senior warning Iraq on its Kuwait invasion.

4. Once upon a time in America (1984)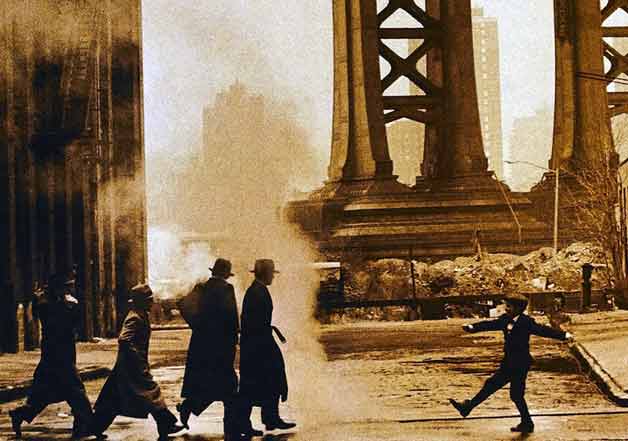 It's the most remarkable film in the sparkling career of  Sergio Leone. It's an epic tale of love, friendship, guilt , betrayal and death . The film chronicles the story of the lives of four gangsters from New York City moving back and fro over a period of fifty years. De Niro portrays the role of a guilt ridden gangster who inadvertently puts his pals in the mouth of death (at least he believes so) and goes into a self imposed exile. But upon returning , he confronts the ghost of his past and learns the truth about the fate of his pals. The film, though slow at times, is a highly enriching experience.

5. Chinatown (1974)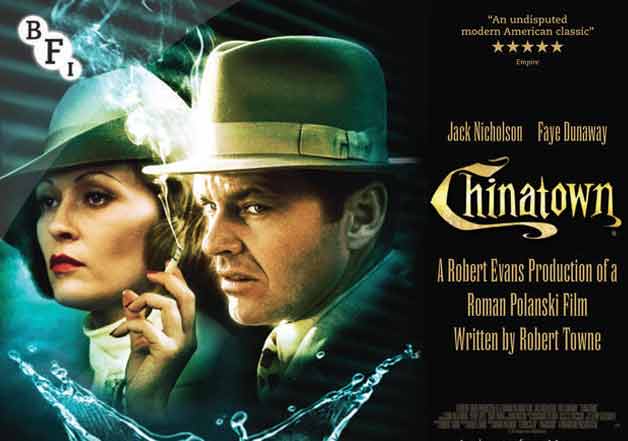 Through this film Roman Polanski attempted neo noir genre with absolute finesse. Frequently listed among the best in world cinema, the film stars Jack Nicholson, known for his signature wicked smile and spot on dialogues, in one of his most subdued performances. Nicholson acts as a private sleuth Jake Gittes who is hired to investigate an adultery case but gets drawn into a labyrinth of conspiracies including incest, murder, corruption, real estate fraud.  Although film garnered 11 academy nominations, it won only one award for best original screenplay.