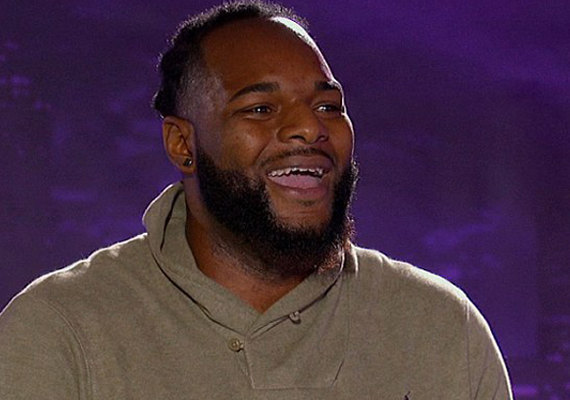 Los Angeles, Feb 29: Jermaine Jones has a second shot at becoming an "American Idol."

The 25-year-old so-called "gentle giant" was given a last-minute spot among the male semifinalists Tuesday. The Fox singing contest's judges had previously dismissed him in Las Vegas.

The hulking singer was praised for his bass-fueled take on Luther Vandross' "Dance with My Father" during Tuesday's performances from the 13 semifinalists.

Steven Tyler thanked Jones for proving why the judges asked him to come back.

Jones and the 12 other male semifinalists are competing to become one of this season's five viewer-voted male finalists or be among the three "wild cards" to be determined by the show's judges Thursday.

The top 12 female singers will first take the stage Wednesday.