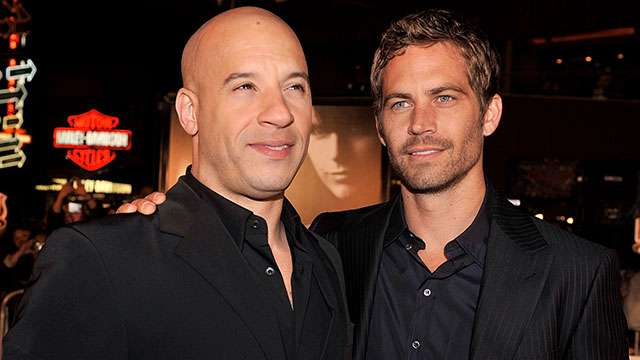 Actor Vin Diesel has shared an emotional video about late actor Paul Walker amid the drama surrounding Dwayne 'The Rock' Johnson's "Fast 8" rant.
It's been almost three years since Paul Walker passed away. But the "Fast & Furious" actor is always at the forefront of his co-star and good friend Diesel's mind, reports mirror.co.uk.
Diesel took to Instagram to share an emotional anecdote about the late actor.
"My son earlier this morning, we were going over his birthday list, and he said, 'I want Paul to come,'" an emotional Diesel recalled.
Not just Deepika Padukone, this Indian TV actor is also a part of Vin Diesel's 'xXx'
"And then he said, 'I really miss him.' Paul came to his second birthday in London while we were shooting 'Fast 6'."
It comes after the 49-year-old actor-and-producer promised fans that he will reveal "everything" following The Rock's Facebook outburst about an unprofessional co-star, widely thought to be Diesel.
"After being on set since literally Christmas and to finally come home and learn that your little angel learned a new word… I have to share it with you, it's more important than anything," he says in a video.
"Her new word kind of describes my spirit and soul and most people who stay positive. The new word is 'happy'. When I heard her say happy I just lit up in ways that I can't describe."
He then finished it off with this cryptic line: "Just give me a second and I will tell you everything. Everything."