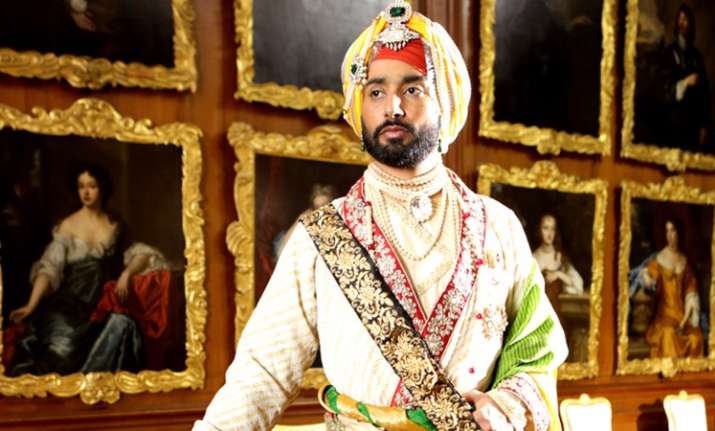 The Black Prince is the period drama directed by Kavi Raz. The historical saga narrates the story of Maharaj Duleep Singh, who is said to be the last prince of the richest kingdom of India, Punjab. The film stars the newcomer Satinder Sartaaj, Amanda Root along with the veteran actress Shabana Azmi.  The trailer of Hollywood movie 'The Black Prince' has been launched in India. Yesterday, the lead actor playing Maharaja Duleep Singh in the movie, Satinder Sartaaj shared the song promo on his official Facebook account. 
Here's the song teaser: 
The song is written and composed by Satinder Sartaaj himself who's an Indian singer, songwriter and composer. He's making his movie debut with 'The Black Prince'. He shared a 40-second clipping on his account. For the rest of the song, you'll have to wait for it to release. 
Going by the trailer, the movie promises a thorough insights into some unfolded parts of our Indian history. The actors of the film which includes the veteran actress, Shabana Azmi, were critically acclaimed globally at film festivals. Shabana Azmi will be seen in the movie playing the role of Maharani Jindan, the first wife of Maharaja Ranjit Singh. 
The trailer of the film was unveiled at Cannes' India Pavilion and a special screening was also held in the main festival Palais.Stay tuned to get more  updates about the film that narrates the excerpts of our glorious Indian history. The Black Prince trailer has garnered huge appreciation from every where.
"I feel extremely elated and grateful to all my fans for showering unconditional love. I would like to express my heartfelt gratitude towards the each and every individual who made me what I am today!
I feel fortunate and honoured that I got a chance to play Duleep Singh and I take great pride in hailing from the kingly state of Punjab and marking it on the map of world " Satinder Sartaaj who plays Maharaja Duleep Singh says.