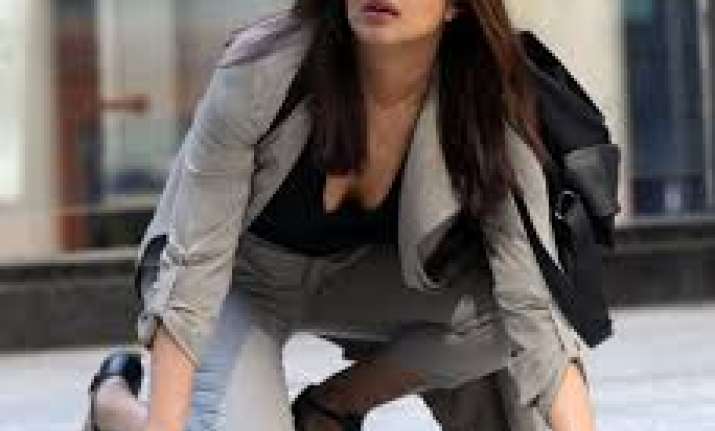 Actress Priyanka Chopra who is reprising her role of Alex Parrish for the second season of ABC's show 'Quantico', has said that she feels blessed to get a chance to work with Blair Underwood and Aunjanue Ellis.
Blair Underwood is a Golden Globe-award winning actor and joined the thriller as an inspirational and intelligent CIA agent. His character is called Owen Hall.  Aunjanue Ellis, will essay the role of Miranda Shaw, Assistant Director at the FBI Academy in "Quantico".
Expressing her excitement on working with such stalwarts, Priyanka said that Blair remembers all his lines every time. She said he is thorough professional.
"He has lines, he has like pages and pages of lines because he plays our teacher this year so he has so much to say," Priyanka said in a statement.
Moving from a FBI recruit from the first one, Priyanka's Alex Parrish plays a CIA agent in the second season, which airs in India on Star World and Star World HD.
The actress added:
"What a great actor. It's extremely amazing to be on set and watch him. I love watching him, him and Aunjanue are two people I watch when they perform. As an actor for me, they're institutions of what they do to a scene and I am so blessed to be working with both of them on the show."
Priyanka opened up about her co-stars in a special video to Star World.
(With IANS Inputs)