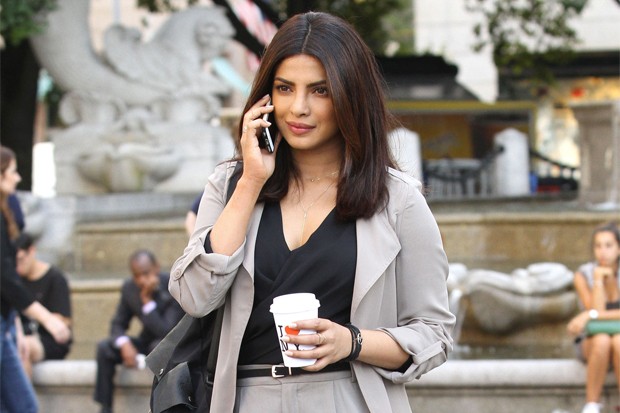 Actress Priyanka Chopra, who has become a renowned name in Hollywood post her stint in American series 'Quantico', is now back with the second season of the show.
The first show of 'Quantico 2' was aired last night in USA. However, the show will premiere in Indian tonight.
Priyanka Chopra is, indeed quite excited about this new season, and she has been posting pictures from the screening of 'Quantico 2' along with her team on her Instagram account.
The actress, who was playing the role Alex Parrish in the first season, will reprise her role. But instead of working as a FBI agent, she will be seen working for CIA.
Not just a bigger organisation, Alex will be dealing with a bigger peril as well because this time the threat is going to be global. And of course a new look where PeeCee will boast a strictly 'I mean business' attitude.
'Quantico 2' will also come with some surprises for the audience. Some new characters have been added to the show including Blair Underworld, who will be seen as Alex's trainer, Russell Tovey, David Call, Pearl Thusi etc.
Alex, on the other hand, will also have a love story and will be seen romancing Ryan (played by Jake McLaughlin) in show. Interestingly, the first season of 'Quantico' ended where Alex aka Priyanka has to choose between the CIA offer and Ryan. But Quantico 2 will, reportedly, show Alex and Ryan moving to CIA together.
Quantico holds a special place in Priyanka Chopra's career, as it is with this show that the diva managed to win an International recognition. She not just won the People's Choice Award for 'Quantico' but post her stint in the show, Priyanka also became the 8th highest paid actress of the world. The actress had reportedly earned a whopping amount of USD 11 million for 'Quantico'.
Let's see if she is able to recreate her magic as Alex Parrish in 'Quantico 2'.