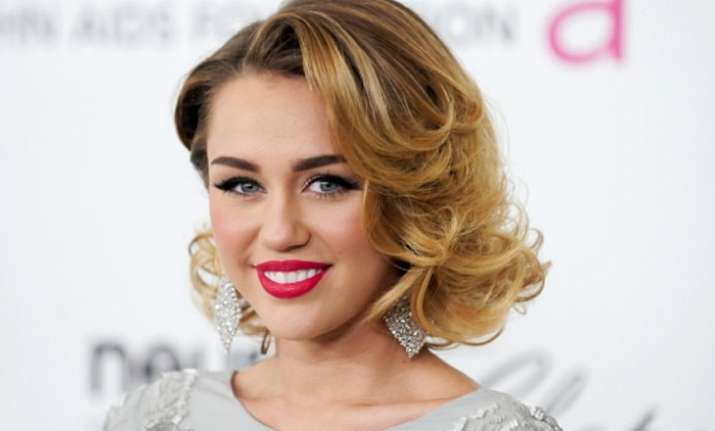 The upbeat and outspoken Miley Cyrus has come to the forefront to express her opinion on fashion powerhouse Dolce & Gabbana. Miley's brother Braison Cyrus landed a much-coveted Dolce & Gabbana catwalk gig over the weekend. The doting sister took to Instagram to congratulate her brother for making his runway debut in the brands Saturday fashion show. However, the Malibu songstress also criticised the brand's politics, saying she "strongly disagrees" with them. 
Although the post began with Cyrus gushing about her brother, it ended on a political note as she said that she "strongly disagrees" with the designers of the brand, reports dailymail.co.uk.
"It's never been my little brothers dream to be a model as he is one of the most talented musicians my ears have ever been given the gift of hearing.... I love you Prince Suga Bear and seriously congratulations on your experience! I am so proud of you always," Cyrus wrote.
"PS D&G, I strongly disagree with your politics.... but I do support your company's effort to celebrate young artists and give them the platform to shine their light for all to see," Cyrus added.
Cyrus didn't specify what she was referring to, but Dolce & Gabbana have made waves with their outward support of Melania Trump -- including a $245 "Boycott" t-shirt after backlash for dressing the First Lady.
It's unclear what politics she disagrees with.Dolce & Gabbana have been criticised for dressing US First Lady Melania Trump.Founders Gabbana and Domenico Dolce have also made controversial comments about gay adoption and in vitro fertilisation.
In a response to Miley's post, Gabbana hit back and claimed that he would never work with Braison again. Ignorant!!" he wrote in the comments section, before adding a second comment, "For your stupid comment never more work with him."
The designer then reposted Miley's photo. "We are Italian and we don't care about politics and mostly neither about the American one!" he wrote in both Italian and English.
"We make dresses and if you think about doing politics with a post it's simply ignorant. We don't need your posts or comments so next time pleasure ignore us!!"
 
(With IANS Inputs)