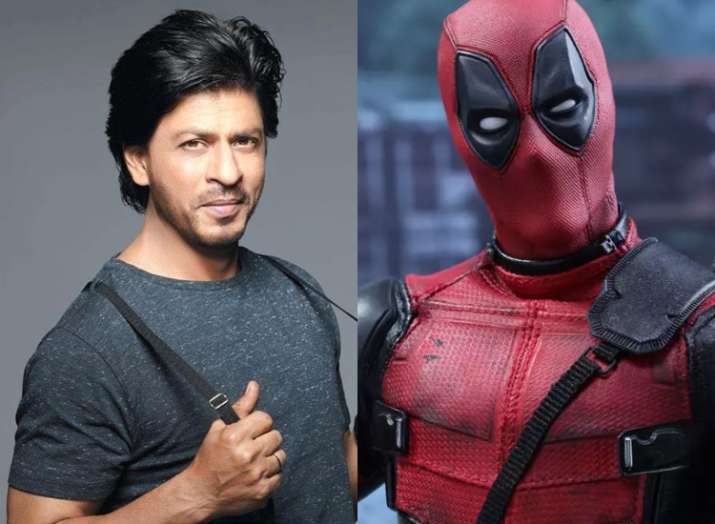 Marvel's latest release 'Deadpool 2' is not just taking over the International market but is ruling over the Indian audience as well. Obviously, actor Karan Soni is one reason that people can't resist to watch the superhero flick but there is one more reason. Ryan Reynold's Deadpool 2 has a strong Shah Rukh Khan connection.
Do you remember in the introductory scene of Deadpool (2016), we find Wade Wilson and Ryan Reynolds fidgeting on the back seat of a cab with the Hindi song 'Mera Joota Hai Japani' from Mera Naam Joker (1970) playing in the stereo? Well, this time Shah Rukh Khan's 'Yun Hi Chala Chal Raahi' from Swades plays in the movie.
Towards the climax of the superhero flick when Deadpool, Cable, and Domino are headed en route to stop Firefist from torching up an orphanage, we hear the popular Hindi song playing in Dopinder's (Karan Soni) cab much to his pleasure. Not just this, when Cable asks Dopinder to shut down the song, our superhero Deadpool weighs in and calls him a racist. Now you know that Ranveer Singh's voiceover for the Hindi version of Deadpool and Karan Soni are not the only Indian connect in Deadpool 2.
The whistle worthy movie is a sequel to Ryan Reynolds's path-breaking superhero film Deadpool. Directed by David Leitch, Deadpool 2 stars Ryan Reynolds, Josh Brolin, Morena Baccarin, Brianna Hildebrand and Karan Soni