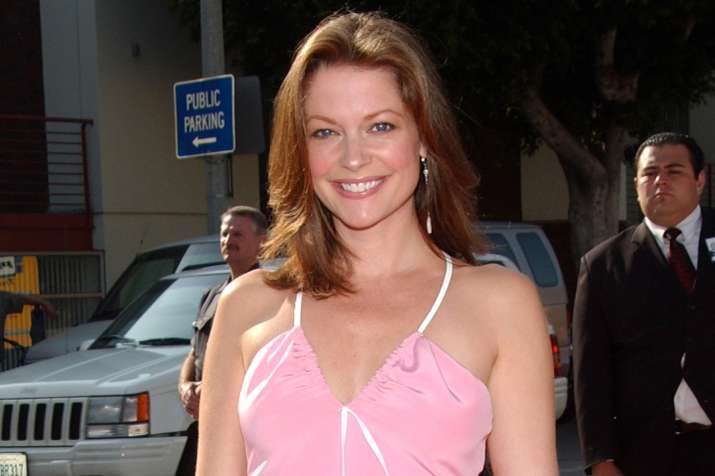 Veterean actress Lisa Lynn Masters who is known for her performances in TV shows like 'Ugly Betty', 'Unbreakable Kimmy Schmidt' etc, has passed away at the age of 52.
Lisa has reportedly commited suicide in her hotel room in Peru where she was staying during her modelling assignment in the city.
Acoording to the media reports, the actress was found hanging with her skirt inside a closet in her room The news of Lisa's death was confirmed by her spokesperson released a statement saying, "As to her husband and family's wishes, we hope that the industry can mourn her death without details".
"In these darkening days, we hope those who have had the pleasure of knowing her will see how brightly she shined and will find that light within themselves and continue to share it with others-just as she would have," the statement added.
The media reports also suggests that Masters was suffering from depression for a while and was on anti-depressants. Police officials also claimed to have found anti-depressants in her hotel room at the time of the investigation. Besides the cops even reportedly found two letters from Lisa's room which depicted her mental health issues.
Lisa's husband William Brooks is indeed in a stated of shock post her apparent suicide. Besides, one of the couple's friend has took it to social networking to raise funds in order to repatriate Lisa's body to US. It is stated that one of the couple's friends has took that Lisa's deceased body

The fundraising page GoFundMe, which hit its 24,000 pounds goal in one day, will pay for funeral expenses and help her widower, who works as a healing arts practitioner in Brooklyn.
Ani Mason wrote on the page: "Our dear friend Lisa Masters passed away tragically and unexpectedly.
"Lisa's genuine warmth, generosity and tenacious strength will be deeply missed."
She added: "Lisa's beloved husband William is shocked and grieving her sudden loss. In the midst of this mourning, William faces daunting financial challenges, including the substantial funeral and transport expenses for Lisa in and between Peru and the United States."
Masters was from Brooklyn, New York.
(With IANS Inputs)