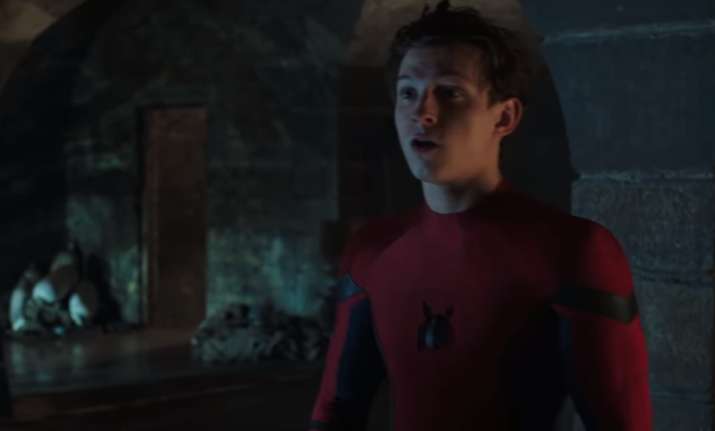 Spider-Man: Far From Home teaser has been dropped but Tony Stark aka Iron Man was nowhere to be seen. Those who follow the Marvel series know how important Iron Man's role in Peter Parker's life is. The trailer starring Tom Holland showed Peter Parker trying to get away from his superhero life as he embarks on a Europe trip with his friends. However, his vacation is gatecrashed by Avengers Initiative founder Nick Fury. Since the plot of Spider-Man: Far From Home is set minutes after Avengers: Endgame wraps up as a story, it was really heartbreaking to not see Tony Stark in the trailer.
In Spider-Man: Far From Home, Peter Parker is trying to adjust back to his normal life after the devastating events in Avengers: Infinity War and Endgame. Since the plot fits the timeline perfectly, fans are heartbroken that maybe Tony Star didn't make through Avengers: Endgame.
Me looking for even the smallest bit of evidence that Tony is alive and ignoring all evidence that shows he's dead #SpiderManFarFromHome pic.twitter.com/luuZ1KSVMO

— Domo🥀 (@domo__1300) January 15, 2019
"He's like Iron Man and Thor rolled into one." #SpiderManFarFromHome pic.twitter.com/N3tcUoTpoy

— Marvel HD gifs (@MarvelHDgifs) January 15, 2019
#SpiderManFarFromHome
Me seeing all the proof on Twitter that Tony Stark is most likely dead: no that's impossible
Me finally watching the trailer for myself and seeing that at the proof is real: pic.twitter.com/WY7X8rA6Aq

— That One Cat Called Ferrero (@itsyaboi138) January 16, 2019
Me: Doesn't see Tony stark#spidermanfarfromhome pic.twitter.com/GI0ScutWbU

— River (@River_kamila) January 15, 2019
Talking about Avengers: Endgame trailer, Tony Stark is seen stranded in a spaceship, out of food, water and oxygen. He has given up while making one last call to Ms Potts through Friday.
Spider-Man: Far From Home only has Nick Fury and Mysterio played by Jake Gyllenhaal, while the others Avengers are missing from sight. It gives us another clue that Tony Stark didn't survive the Endgame.
Spider-Man was decimated by Thanos when he snapped his gauntlet bearing the Infinity Stones. Many other superheroes including Black Panther, Winter Soldier and Wanda were also decimated. However, it's obvious from the trailer that Spider-Man is brought back to life.