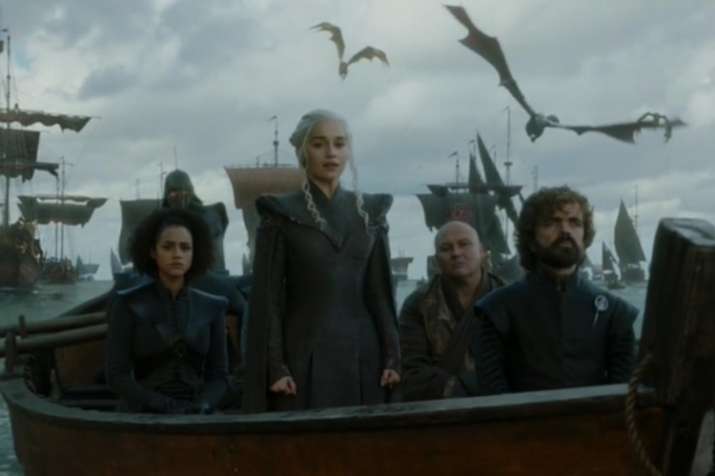 After waiting for months, the seventh season of fantasy drama Game of Thrones is finally here and what it more interesting was the cameo of famous singer Ed Sheeran. The singer was seen crooning a campfire song and got much coverage during the episode. People on social media were beaming with happiness after the first episode was out. But, Ed Sheeran's cameo received mixed reviews from people on social media.
Holy hell! Amazing from the 1st minute. #GameOfThones #WinterIsHere

— Danielle 🇺🇸 (@Danno_182) July 17, 2017
such a good season opener, i'm so hyped #gameofthones 🖤

— ♡babygirl♡ (@darbyrachel) July 17, 2017
#EdSheeran #gameofthones welcome to the dark side, we've been expecting you.

— mayasser (@Maya_s3r) July 17, 2017
The first episode indicated that many twists and turns are waiting for viewers in future.
The show made its debut in 2010 and became an instant hit. The show created history by winning 38 Emmy Awards. Sadly, due to the July premiere, this time GoT couldn't make it to the nominations of Emmy Awards.
The previous seasons of Game of Thrones had 10 episodes but latest reports suggest that this time the season will have lesser episodes. Sound designer Paula Fairfield has also revealed most of the episodes of the show will have 59 minutes long episode and the finale episode may extend to 80 minutes. The series is based on novel of George R.R. Martin.