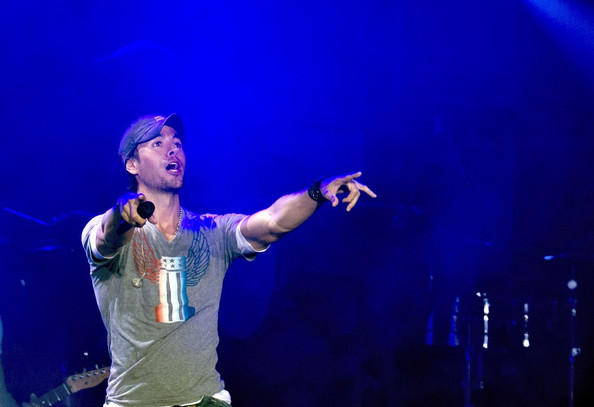 A fan of the Enrique Iglesias hid in his dressing room for 12 long hours sending shockwaves to the singer. The fan and her younger sister stayed under a table backstage, reportsAfemalefirst.co.uk.
"She snuck into my dressing room and hid underneath the table, and she was there with her little sister for 12 hours. She didn't come out until after the show and I was leaving the venue at aroundA1 a.m.
"She was scared she was going to get in trouble. I thought that was pretty crazy... to stay underneath a table for 12 hours! That's intense," Iglesias told MTV News.
The 41-year-old also recalled another meeting with one of his supporters, who had come from Iran to see him perform live.
"I actually got to speak with her during the concert. She was talking with me whilst she was grabbing onto me. If I'm not mistaken, she was 12 years old and had flown in from Iran just to see the show. It was very cute," the "Bailamos" hitmaker said.
"She was a sweetie. I brought her to the side of the stage by the soundboard and she got to watch the show from there. But there was a moment when she was surrounded by around 12 security guards and I was like, 'Dude, no. It's okay. It's okay. She's a sweet girl. She's not going to do anything'," he added.
With IANS inputs