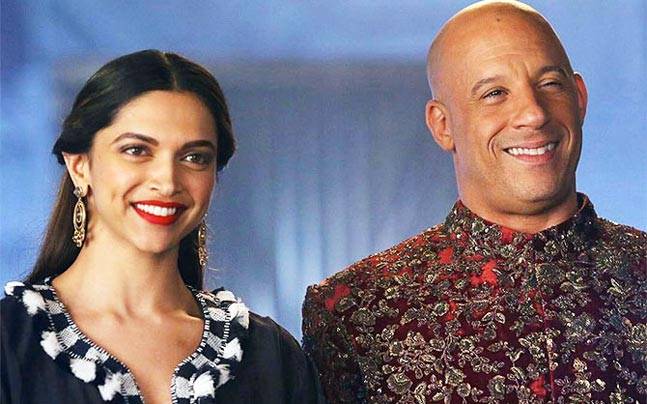 Hollywood star Vin Diesel is in love with all Indian things, all thanks to his 'xXx: The Return Of Xander Cage' co-star Deepika Padukone. Since she went to shoot for this Hollywood franchisee, a lot has been written and discussed about the equation she shares with Diesel. Now, new reports suggest that Deepika introduced Vin to the Holy Book 'Bhagwad Gita'.
Reportedly, in his upcoming movie 'Billy Lynn's Long Halftime Walk', helmed by Ang Lee, Vin Diesel will be seen quoting Bhagwad Gita.
This is said to be a result of the plenty of time Deepika spent with Vin in which they discussed India, Bollywood and Hindu mysticism. It is because of her teachings that Vin is heavily into Bollywood, India and Indian spirituality. Seems, Deepika is playing India's Goodwill Ambassador in Hollywood.
Grapevine is also rife that Deepika will be Vin Diesel's unofficial host when the latter visits India close to the release. Her hosting him would be one similar lines of actor Anil Kapoor welcoming Tom Cruise when their Mission Impossible 4 had released.
During Diwali, Deepika had made Vin record a video message for fans in India, and it was loved by all.
Now this new piece of information about her teaching Bhagwad Gita is further proof, that Vin is totally in awe of Bollywood's Mastani. In a recent conversation, he had said that he loves her dearly and the bond they share is special to him. Vin had also added that he is launching the next Hollywood superstar.
Their movie 'xXx: The Return Of Xander Cage' also starring Ruby Rose and Nina Dobrev will hit theatres in January 2017.