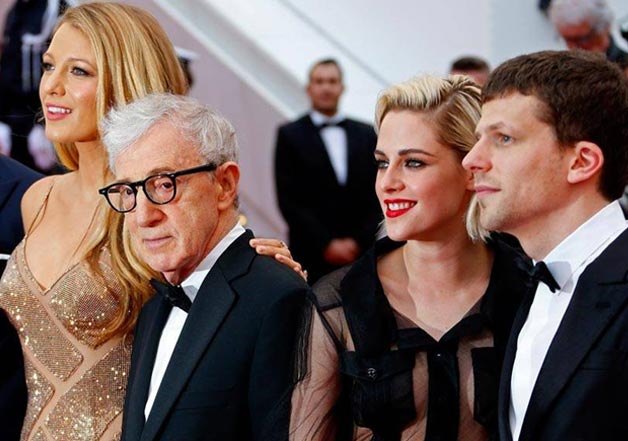 Paris: Filmmaker Woody Allen became the target of a rape joke at the opening ceremony of the 69th Cannes Film Festival.
French comedian Laurent Lafitte drew gasps from the audience with the joke that referred to the sexual assault allegations against the 80-year-old, who is in France to promote his film "Cafe Society", reports mirror.co.uk.
"It's very nice that you have been shooting so many movies in Europe, even if you are not being convicted for rape in the US," Lafitte joked, apparently also making reference to Oscar-winning director Roman Polanski, who fled to Europe after pleading guilty to raping a 13-year-old girl.
"Thank you for coming tonight, Sir. But it's good, because you give badly-paid bit parts to French actors, which kind of puts them in their place," he continued in French.
Allen's adopted daughter Dylan had claimed he sexually abused her when she was seven. The filmmaker has denied that claim.
The case was dropped in 1993 after a seven-month probe but the allegations were repeated in 2014 in an open letter published by the New York Times blog in which Emma Stone and Scarlett Johansson were criticised for supporting his work.
Actress Blake Lively has criticised the Cannes Film Festival for allowing the controversial rape joke about filmmaker Woody Allen to be part of the opening night ceremony.
"I think any jokes about rape, homophobia or Hitler is not a joke," Lively told variety.com.
"I think that was a hard thing to swallow in 30 seconds. Film festivals are such a beautiful, respectful festivals of film and artists and to have that, it felt like it wouldn't have happened if it was in the 1940s," she added.