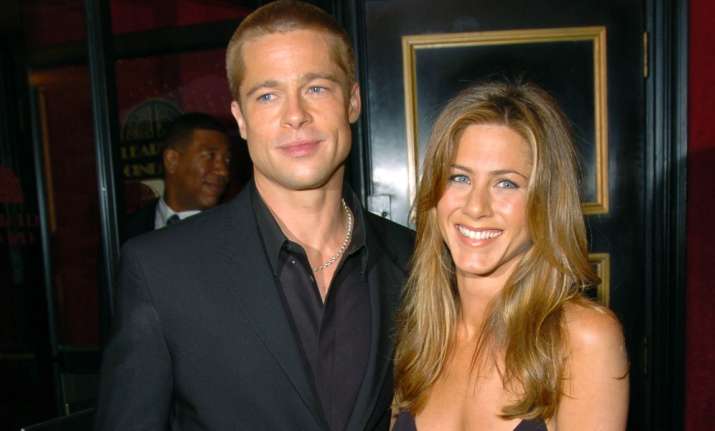 Brad Pitt and Jennifer Aniston are reportedly considering giving their relationship another chance. Pitt and Aniston have been secretly meeting after actor George Clooney encouraged Pitt to reach out to her following her split from actor Justin Theroux, reports aceshowbiz.com.
"They've been secretly getting together for late night hook ups, and it's all because of George. George was the first person to call him when his marriage to Angie (Angelina Jolie) imploded. After Jen and Justin Theroux announced their split, he encouraged Brad to reach out and give their relationship another chance," a source told Star magazine.
While Aniston was close to Clooney when she was with the Pitt in late 1990s until early 2005, Clooney was shunted out of Pitt's life by Jolie during Pitt's relationship with the "Maleficent" actress. 
And now that Jolie has left Pitt, Clooney took the opportunity to get Pitt back together with Aniston.
According to Star magazine, the duo had their first post-slip meet up an March 3 at a private pre-Oscars party in Beverly Hills.
'The plan was to head over to Jen's place afterward for a nightcap, but, of course, George would just drop Brad off.'
The magazine claims that Jen was so excited by the idea, that she even went to the extreme of lending George her bodyguard so he could drive the pair to her home.
'Their evening together was very relaxed and low-key,' the source told Star. 'They reminisced about the past and had a lot of laughs. It seems just like old times, only better.'
(With IANS Inputs)