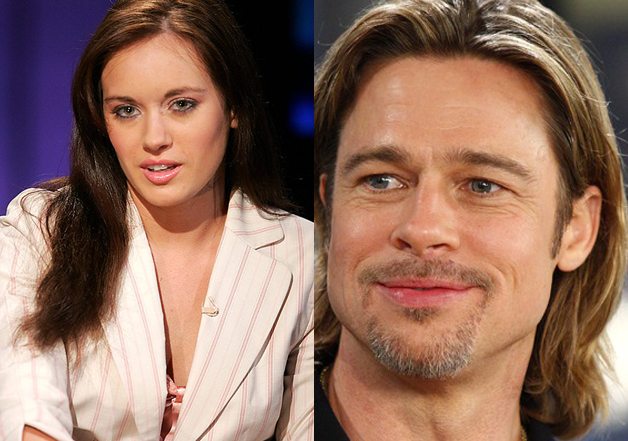 While the split of actors Brad Pitt and Angelina Jolie has made their fans unhappy, model April Florio is fed up of the drama. April, who was rumoured to be Brad's girlfriend when he was married to actress Jennifer Aniston, has hit out at for being dragged in the 52-year-old's second divorce.
Since the news of impending divorce of Brangelina saw the light of the day, April's name has been featured in many websites as 'other woman' in Brad's life. Fed up of making it to in Brad's detailed love life, April took to social networking website to 'set the record straight'.
During an interview, April said that she never wanted to be a part of anything like this.
Speaking to Mirror Celeb, she said: "I literally went on the air to set the record straight. Well, I thought I did. I never expected to be in the middle of something like that."
Asked about Pitt and Jolie's split, she said:
"I am saddened at the end of anyone's partnership. I wish them nothing but the easiest transition into their new lives and hope that the they can stay strong with a nice support system and lean on their families."
Florio, who said she met the star once at a party, added: "There were so many quotes attributed to me back then that weren't from me."
A spokesperson for Pitt insisted he had never met her.
(With IANS Inputs)