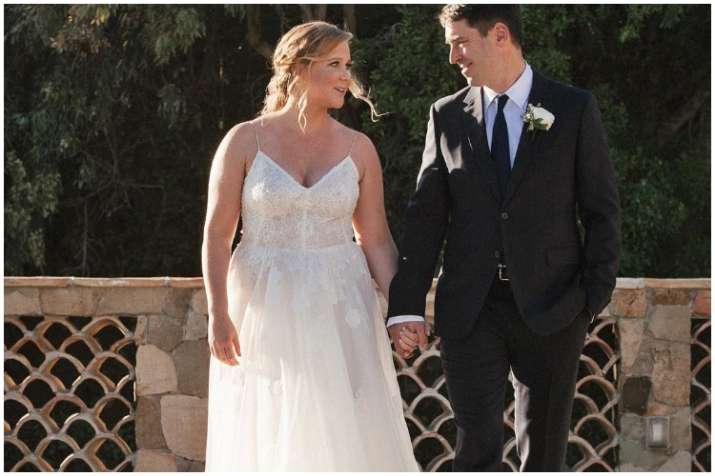 Amy Schumer has tied the knot with chef Chris Fischer in a private ceremony in Malibu. According to People magazine, both got married on Tuesday. Jennifer Aniston, Jake Gyllenhaal, Jennifer Lawrence and Larry David were among the approximately 80 guests. The pictures are doing the rounds on social media and they are too good to be true.
If reports are to be believed, attendees were strictly asked to follow no-posting-photos policy. It was only yesterday, the ban was lifted when Schumer shared several pics on social media.
The "Trainwreck" star shared photos of the nuptials Thursday on Instagram, complete with a tutu-wearing pooch on her aisle. She jokes that she's "not pregnant" and no gifts "but thank you for asking." She urges people to consider making donations to support gun safety in the aftermath of the latest deadly school shooting, in Florida.
Schumer and her new guy only just made their relationship social media official with a smooch photo Sunday on Instagram. Rumors first popped up last November when the two were photographed together.
(With Agency Inputs)