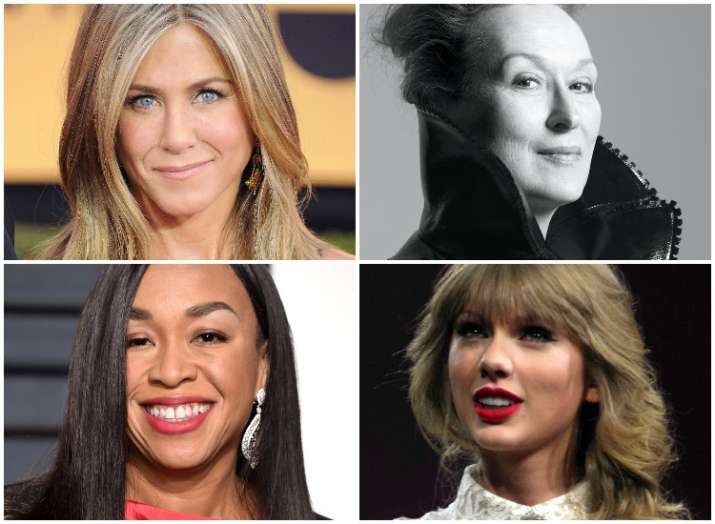 In a bid to fight sexual harassment in the workplaces across the United States, more than 300 Hollywood female actors, directors, screenwriters and other entertainment industry players have launched a campaign on Monday. 
The initiative, organized by a group calling itself Time's Up, includes a $13m legal defence fund to help women in less privileged professions protect themselves from sexual misconduct and the consequences that may arise from reporting it. 
The movement was announced on Monday in an open letter published in The New York Times.
Among the donors to the fund, according to a statement from Time's Up, are actresses Jennifer Aniston, Kerry Washington, Taylor Swift, Meryl Streep and Reese Witherspoon, as well as producers Shonda Rhimes and J.J. Abrams, talent agencies Creative Artists and William Morris Endeavor, and filmmaker Steven Spielberg's foundation. 
I stand with women across every industry to say #TIMESUP on abuse, harassment, marginalization and underrepresentation. ⁰@TIMESUPNOW https://t.co/4zd5g2ByU0 pic.twitter.com/0h8ojLOq9U

— kerry washington (@kerrywashington) January 1, 2018
However, the fund - which is aiming to raise $15m - is just one step in the project's action plan to combat harassment. The initiative will also include a push for legislation to penalise companies where persistent harassment takes place, as well as discouraging non-disclosure agreements that can silence victims. The group itself is leaderless and is run by volunteers and made up of working groups tackling a number of issues.
The New York Times reported that Time's Up is requesting women to wear black to the Golden Globes as a way to speak out against inequality.
The new initiative follows months of allegations made against a number of powerful men in the entertainment, political and media spheres, which began with reports of allegations made against Hollywood producer Harvey Weinstein. The film mogul has denied all allegations of sexual misconduct and harassment, saying all sexual contact was consensual.
In a sense, Time's Up is being launched as a companion to the #MeToo movement that grew out of the spontaneous response to revelations about Hollywood's "casting-couch" system of sexual predation and enduring gender-pay disparities.
While attention has largely focused on show business and the media, Time's Up seeks to include the plight of working-class women.