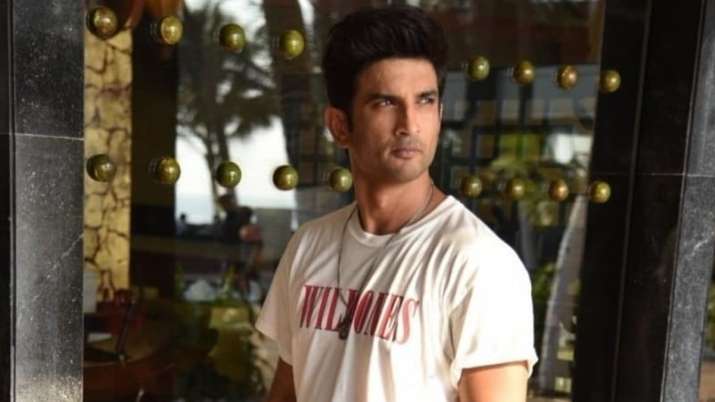 Sushant's father KK Singh's lawyer Vikas Singh addressed media on various issues 
Malicious campaign being run by few to defame family to benefit actress Rhea Chakraborty, said Vikas Singh, lawyer of Sushant's family. He further clarified that Sushant Singh Rajput had no life insurance policy. "No film, serial or book should be written without Sushant's father's consent," said Vikas Singh. He further said, "We are hopeful that CBI will get to the bottom of this matter and the family is waiting to get justice."
Meanwhile, CBI sources today said Rhea's father Indrajit was questioned about the financial links of his daughter with Sushant. The CBI source also said that the agency will question him about how he knew Sushant, since when his daughter was in relation with the late actor and how they were planning for making investments. Sushant Singh Rajput's death case is becoming more complicated with every passing day. On Tuesday, parents of Rhea Chakraborty, the late actor's girlfriend, were summoned for questioning by the CBI. After over eight hours of interrogation, CBI summoned Rhea's parents Indrajit and Sandhya Chakraborty again on Wednesday and they reached for questioning at around 10:30 am. While Rhea wasn't called, CBI continued to grill her brother Showik who was called for questioning for the first time last week. Showik's name has also popped up in connection to drugs angle in the death case after a drugs peddler confessed that he used to sell drugs to Showik. The drug peddler was arrested in Mumbai on Tuesday night.
ALSO READ | EXCLUSIVE VIDEO: Sushant's 2018 Thailand trip with Sara Ali Khan quashes claustrophobia claims by Rhea
On Tuesday, Rhea's lawyer Satish Maneshinde claimed that  Sushant's sister should hand over her phone to the CBI to get a clearer picture of the death case. He also said, "All the agencies be it ED or CBI have still not found any proof against Rhea."
ALSO READ | Sushant Death Case: NCB tightens screws on drugs cartels, Page 3 next target?
Sushant Singh Rajput Death Case LATEST UPDATES