Follow us on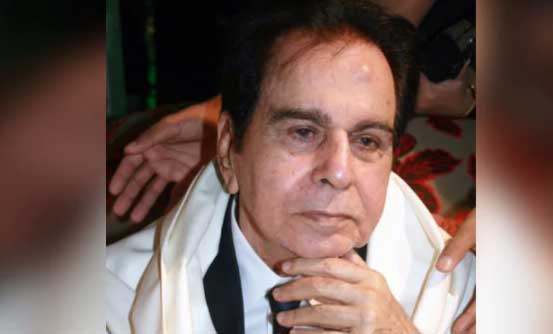 Actor Dilip Kumar's younger brother Ehsan Khan, who had tested positive for COVID-19 last month, has died, the actor's doctor Dr Jalil Parker, Lilavati Hospital, confirmed to IndiaTV. Dilip Kumar's youngest brother Aslam Khan had died on August 21. The actor's family friend Faisal Farooqui confirmed on Twitter. 
Dilip Kumar's brother Ehsan Khan passed away at 11pm tonight while fighting Covid-19 in Lilavati Hospital under Dr Jalil Parkar. Confirming to IndiaTV, Dr Jalil Parker said, "He was the younger brother of Dilip Kumar who also had comorbidities like IHD, hypertension and Alzheimer's."  
Dilip Kumar's two brothers, Ehsaan Khan, 90, and Aslam Khan were admitted on August 15 after they complained of breathlessness and they tested positive for the coronavirus. During the first phase of lockdown, in March, Dilip Kumar, 97, tweeted that he and his wife, actress Saira Banu, were under "complete isolation" and quarantine due to the coronavirus pandemic. "I am under complete isolation and quarantine due to the #CoronavirusOutbreak. Saira has left nothing to chance, ensuring I do not catch any infection," his tweet read.
Dr Jalil Parker from the hospital had earlier said in an interview, "They have been kept in ICU but we haven't intubated them as yet. Considering their age and pre-condition health issues like diabetes and hypertension, we have to be extra careful while treating them." Eshan is about 90 years of age while Aslam Khan was a few years younger.