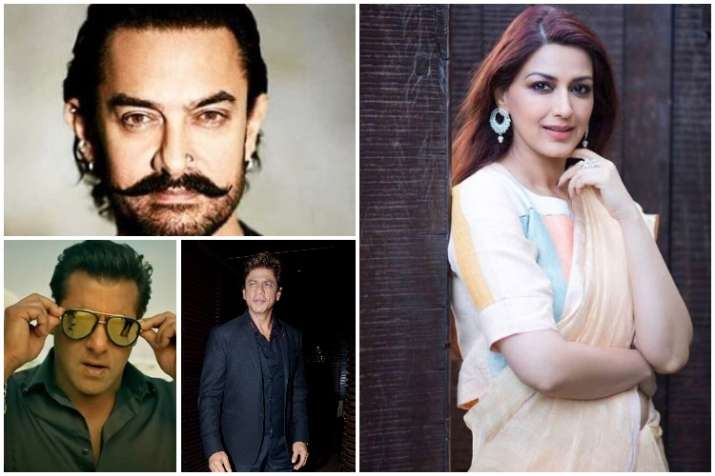 After actor Irrfan Khan, actress Sonali Bendre has been diagnosed with high grade cancer and is currently undergoing treatment in New York. As soon as she released the official statement on social media, Bollywood celebrities like Anil Kapoor, Abhishek Bachchan, Farah Khan and Sonam Kapoor wished for her speedy recovery. Sonali once ruled the silver screen with her spectacular performance. This is known to all that not many actresses had the opportunity to become the part of that club of romancing the three Khans. Sonali is one among those fortunate stars. Have a look at the films in which she featured opposite Salman Khan, Shah Rukh Khan and Aamir Khan.
Sonali and Shah Rukh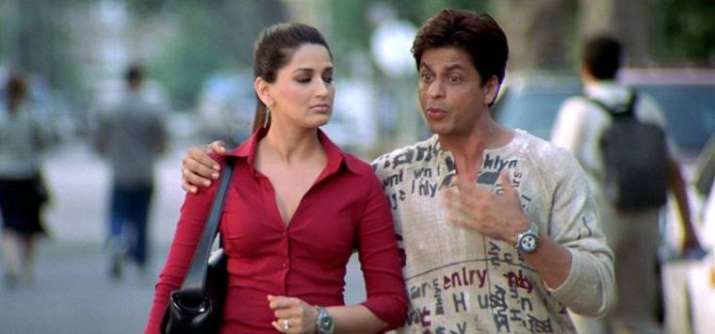 She featured alongside the superstar in 1998 film Duplicate which also starred Juhi Chawla in a pivotal role. Sonali also did a cameo in Karan Johar's Kal Ho Naa Ho in which she played the role of SRK's doctor.
Sonali and Salman
Sonali romanced Salman in Sooraj Barjatya's Hum Saath - Saath Hain. She played the role of a shy and independent girl, who was madly in love with Salman.
Sonali and Aamir
Both the stars shared the screen space in 1999 film Sarfarosh. The movie was praised by critics and alsofared well at the box office. Remember the song, Is Deewane Ladke Ko? Well, who can forget Sonali teasing Aamir.
Yesterday, the actress released a statement announcing that she has been undergoing Cancer treatment in New York. She wrote, "Sometimes when you least expect it, life throws you a curveball. I have recently been diagnosed with high-grade cancer that has metastasized, which we frankly did not see coming. A niggling pain led to some tests, which led to this unexpected diagnosis. My family and close friends have rallied around me, providing the best support system that anyone can ask for. I am very blessed and thankful for each of them."
She also added, "There is no better way to tackle this than to take swift and immediate action. And so, as advised by my doctors, I am currently undergoing a course of treatment in New York. We remain optimistic and I am determined to fight every step of the way. What has helped has been the immense outpouring of love and support I've received over the past few days, for which I am very grateful. I'm taking this battle head-on, knowing I have the strength of my family and friends behind me."