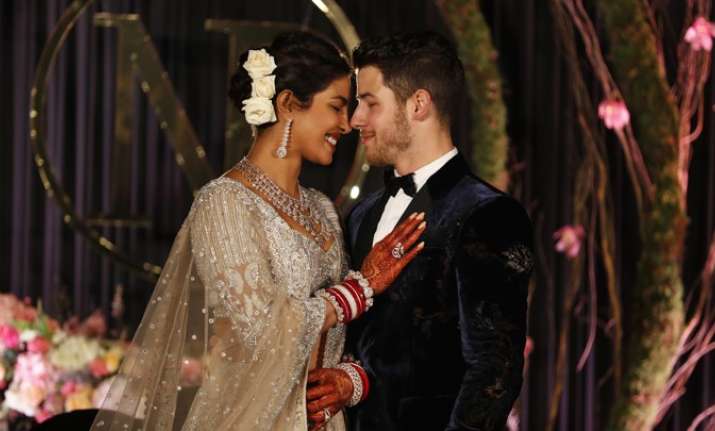 Priyanka Chopra and Nick Jonas got hitched in a big fat Indian wedding in Jodhpur last year. The wedding was a spectacle and it looked nothing less than a lavish award show. The couple enjoyed a lot and so did their friends. Recently, while talking to media about Joe Jonas and Sophie Turner's French wedding, the former revealed that he took a lesson from Nick Jonas' wedding. Actually, Nick and Priyanka ran out of beer that turned out to be a major disappointment at the wedding. The couple didn't know about the drinking capacity of their friends and so, they were soon left without any alcoholic beverage. Taking cues from this, Joe Jonas and Sophie Turner are going to have a lot of alcohol at their wedding. 
Joe said: "I mean, we are getting married in France, so a lot of Coors Light is necessary. Not hard, really, to get that, but we needed to make sure that was going to happen."
Joe's beer requirements follow his younger brother Nick' marriage to Priyanka late last year, where the singers say they "ran out" of the alcoholic beverage because they underestimated how much their guests would drink, reports femalefirst.co.uk.
Nick added: "We learned a lesson from my wedding. Our friends drink a lot of beer, specifically, and we ran out of beer at the wedding, at my wedding, which was a big issue."
Their third brother Kevin quipped that things went downhill the minute the beer was gone. In a joint interview for The Zach Sang Show, he added: "It starts to get very dark very fast with hard alcohol instead. It's just like 'Oh, we're doing this now? Okay.'"
Joe and Turner have not publicly confirmed the date for their wedding, but have said they're planning on tying the knot this summer. Sophie Turner is featuring in the eighth and the last season of Game of Thrones as Sansa Stark of Winterfell.