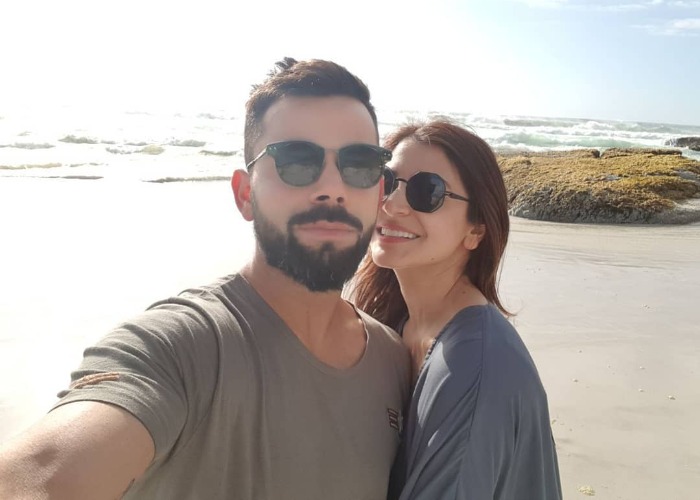 The power couple Anushka Sharma and Virat Kohli who got hitched in a secret Italian wedding is going all public while expressing love for each other. Actress Anushka Sharma, who used to preferred lesser words when it came to expressing love for Virat, also shared a mushy picture post her wedding. On the New Year, the much-loved couple shared a picture from Cape Town on their Instagram account. Following their ongoing antics, they share the same picture with same caption. Now on Wednesday, Virat Kohli shared another lovely picture with wife Anushka Sharma. Check it out here.
He wrote an utter-romantic caption for wife: Cape Town is such a beautiful place anyways, and even more beautiful with my one and only!
On the new year, he shared a picture with picturesque backdrop of Cape Town. Wishing his fans for the year ahead, he wrote: Wishing you all a very happy, healthy and prosperous New year. Love and light to all 
While talking about his marriage to Anushka Sharma and how difficult it would be for him to get back to his form, he said, "Not difficult at all, it was away for something (marriage) which is much more important. That is a period that will always remain special for both of us."
"Switching back to cricket is not difficult at all because it is in my blood, like it is for every other team member and the team management as well, so getting back to professional front is not difficult at all," he added.
Even being busy with his wedding preparations, Virat Kohli kept preparing himself for the gruelling South Africa series side by side.