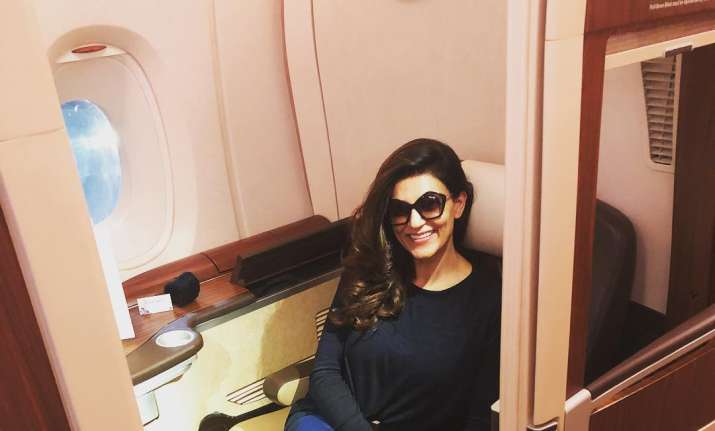 Actress Sushmita Sen is soon going to celebrate her 42nd birthday and the lady has some wonderful plans for it. The gorgeous actress has recently shared a picture of her work-in-progress abs that will surely motivate many to hit the gym. The gorgeous actress, who is currently enjoying in UAE, shared her picture on social media that went viral instantly.
Sushmita took to social networking site Instagram to share the picture of her abs. She captioned the image as, "I begin training again post all my travels to meet the body I want as my 42nd birthday month begins!!! Let some say it can't be done. I'll keep it simple and just do it. My body...My rules. Every year I celebrate every line be it on my body or on my face. I have earned them."
This is indeed a powerful message from the actress that every lady should follow.
The actress's Instagram is flooded with many beautiful pics. Have a look at Sushmita's travel diaries.
Sushmita is the mother to two daughters Alisah and Renee and keeps sharing their pics on social media.
Sushmita has worked in many successful Bollywood films like Biwi No 1 to Main Hoon Na. She was last seen in 2015 Bengali film Nirbaak.