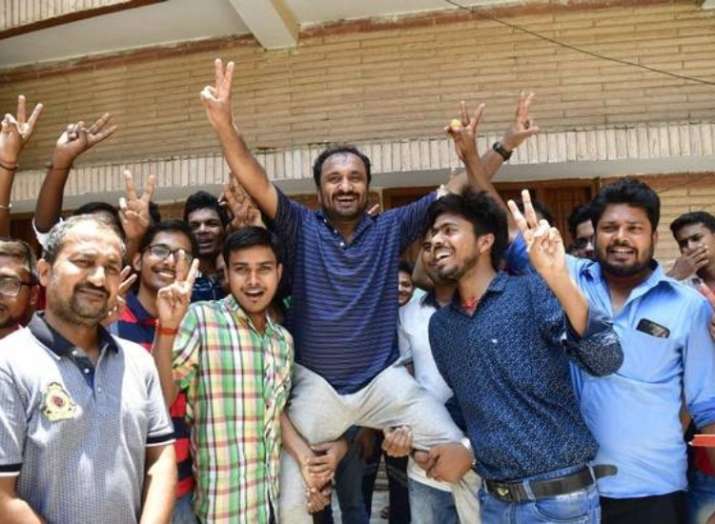 Anand Kumar, well known for his Super 30 classes, has been accused of fraud by his students. The super mathematician from Bihar is known for mentoring students from poor backgrounds and helping them make it to IIT (Indian Institute of Technology). He claims that almost all of his students get into the prestigious institute, however, his students have a different story to tell. 
Recently, Kumar claimed that 26 out of his 30 students qualified IIT JEE Advanced examination and sought admissions into the premier IITs, whereas his students have countered his statement saying that only 3 and not 26 out of his group of 30 students have been selected into IITs.
आज फिर से एक बार आई.आई.टी. प्रवेश परीक्षा के नतीजों ने यह साबित कर दिया है कि जब ईमानदार कोशिश और बेहिसाब मेहनत एक साथ मिल जाये तब कामयाबी कदम चूम ही लेती है। इस बार भी मेरे सुपर 30 के 30 में से 26 बच्चों ने... https://t.co/Q4cG8qeJnq

— Anand Kumar (@teacheranand) June 10, 2018
The news definitely came as a shock to many. As per mentioned in the leading daily, students also claim that Anand was also teaching for another institute called Ramanuj classes and he had asked many students to join it instead of Super 30. And if reports to be believed, then Anand Kumar has minted close to Rs 1 crore from Ramanuj classes.
Congratulations to all of you. Anand Sir you have done it again. Making the world better one student at a time. #Super30 @teacheranand https://t.co/YED0S2LOk0

— Hrithik Roshan (@iHrithik) June 10, 2018
This has brought Anand into a troublesome situation and not just him but Bollywood actor Hrithik Roshan as well. The actor was supposedly shooting for Super 30, his first ever biopic on mathematician genius Anand Kumar and now that he is accused of fraud, we wonder what will happen to the biopic.
Anand Kumar rose to fame when in 2008, all of his students made it to the IITs in the country registering 100% success rate.