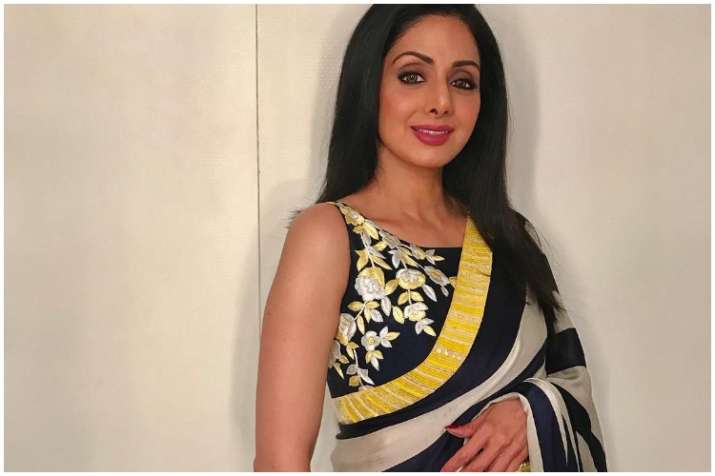 Veteran actress Sridevi's death came as a big shock for everybody. The lady died of accidental drowning in Dubai. Recently, her uncle Venugopal Reddy revealed to a Telugu channel that the late actress was worried due to her husband Boney Kapoor's financial instability. Sridevi's sister Srilatha, who was not even present at the prayer meet of the actress, continued to be tight-lipped. However, her husband Sanjay Ramaswami has broken silence and refuted all the claims of Venugopal Reddy.
Also See Photos: Sridevi's prayer meet in Chennai
He stated that the whatever claims Reddy has made are not true and the entire family is in support of Boney during his tough time. According to a leading daily DNA, Sanjay's statement reads, "I have been married to Srilatha (Sridevi's sister) for 28 years and never once have we heard of this individual Venugopal Reddy. The family is in grief and chooses to not make any comments through this painful time.  There is no truth to this man's claims and the entire family is in support of Boney Kapoor and are with him through this challenging phase. Some sections of the media questioned my wife's silence and attributed all kinds of ridiculous allegations. I am sure that they have loved ones that they lost. Did they stand up on the wall and shout. We mourn in silence and do not seek any publicity and that should not be misconstrued. We are a very close-knit family. Sridevi was an inspiration to all of us and all in the family loved her very much."
Also Read: Neetu Kapoor remembers Sridevi with this throwback picture
Viral picture of Sridevi with sister-in-law Sunita Kapoor
Earlier, Sridevi's uncle revealed that due to Boney's financial instability, the actress had to sell her property to make up for the losses. It was also being said that due to this reason only, Sridevi was forced to return to films.
On a related note, Sridevi's prayer meet was conducted in Chennai, yesterday which was attended by many renowned faces of the Tamil industry.
For more news click RIP Sridevi
​