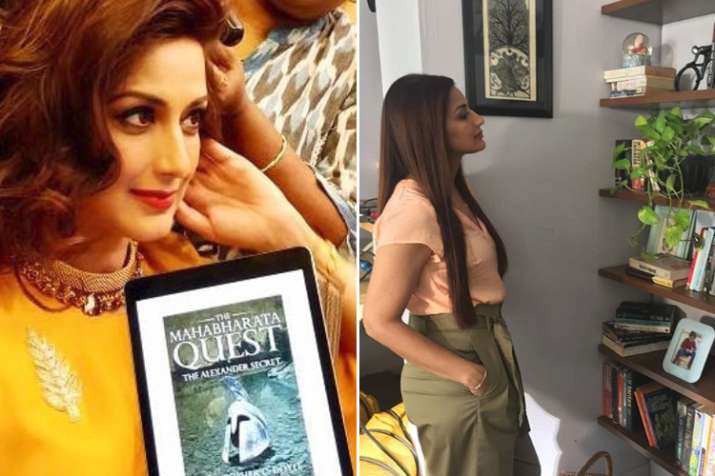 Actress Sonali Bendre said that one often forgets the joy of reading in day-to-day life, and hopes to come up with several initiatives to keep the love for reading alive. The actress backed one such initiative on Wednesday by hosting the India Premiere of Jane Fonda's Book Club. 
The premiere, hosted in association with Sonali Bendre and her popular online initiative Sonali's Book Club (SBC), was a session on the importance of books, SBC community and expectations from the film. 
"With the daily commotion of life, one often forgets the joy something as simple as reading can bring. With these initiatives, we hope to keep the love for reading alive," Sonali said.
"Book Club is such a great take on the joys Book Clubs can bring and the friendships that are developed through them. There was no second thought when it came to being a part of the India premiere and hosting this session, in association with PVR Pictures, which has been wonderful in putting this evening together. I'm looking forward to bringing you many more such initiatives from SBC," she added. 
In the film, Diane Keaton (Diane), Fonda (Vivian), Candice Bergen (Sharon) and Mary Steenburgen (Carol) play successful older women getting back into the dating world, thanks to the erotic thriller trilogy -- Fifty Shades of Grey. The film is being brought to India by PVR Pictures.
Also starring Richard Dreyfuss, Don Johnson, Craig T. Nelson, Ed Begley Jr. and Wallace Shawn, the film is scheduled to open on May 25.
Kamal Gianchandani, CEO PVR Pictures Ltd, said: "The film is a refreshing take on how last chapter just might be the best one yet. It was a pleasure having Sonali Bendre on board to support the film."
(With IANS Inputs)