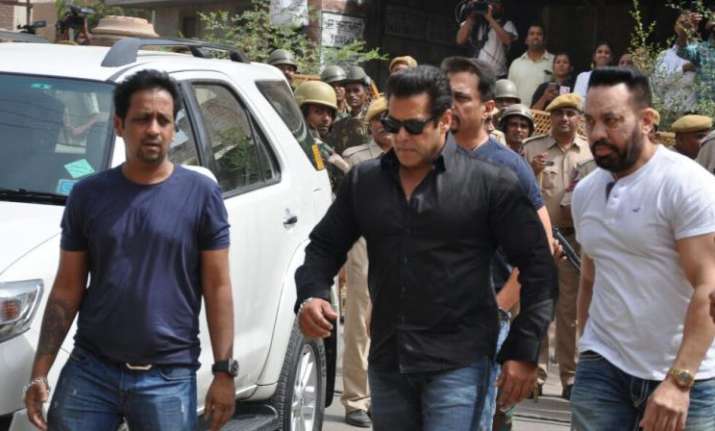 Salman Khan, who has been sentenced to imprisonment for 5 years by the Jodhpur Sessions Court is waiting for order on his bail plea. The actor who was sent to jail on Thursday has not shown any starry tantrums, according to jail officials. Though he skipped meals, he continued doing exercise inside his ward.
Qaidi number 106, which is Salman's current identity did not miss out on his daily workout. And how could he, we all know his passion for fitness. A jail officer informed TOI that the superstar spent at least three hours on Friday evening doing crunches, push-ups, skipping, jumping and several other exercises.
After meeting actor Preity Zinta and sisters Alvira and Arpita on Friday afternoon, Salman started exercising in the scorching heat. Jail Superintendent Vikram Singh said that he started working out at 3:30 pm and continued till 6:30 pm.
When Salman was informed that the court will decide on his bail application on Saturday, he skipped his lunch. On Friday morning, the actor took a glass of milk and bread from the jail canteen instead of the regular breakfast.
Also, Salman had to take bath inside the ward itself due to security reasons. ''He is a tough man. He has been drinking water that is provided for every prisoner,'' an officer told TOI.
For all latest news, keep checking our Facebook page