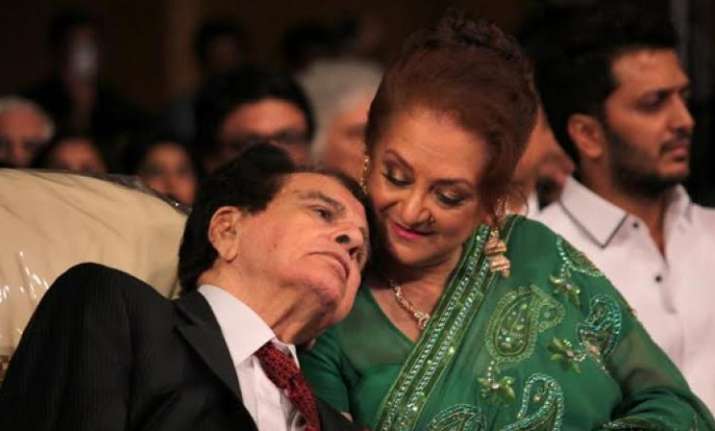 Veteran actress Saira Banu is celebrating her 52nd wedding anniversary with the love of her life, her Kohinoor Dilip Kumar. On the special occasion, the official account of the veteran actor shared a throwback picture of the couple with an adorable message. It reads, "Message frm Saira Banu: My Kohinoor, my sahab, the man of my dreams, my Yusuf jaan and I can't thank enough- the millions of well-wishers, friends and family for your beautiful messages, calls and greetings on our 52 years of marriage today, Attaching a personal fav. photo -SBK"
Message frm Saira Banu: My Kohinoor, my sahab, the man of my dreams, my Yusuf jaan and I can't thank enough- the millions of well-wishers, friends and family for your beautiful messages, calls and greetings on our 52 years of marriage today, Attaching a personal fav. photo -SBK pic.twitter.com/1mViBY3tN4

— Dilip Kumar (@TheDilipKumar) October 11, 2018
Fan pages of Dilip Kumar and Saira Banu are also sharing some really adorable pictures of the couple on Twitter. Have a look.
Wishing our BELOVED @TheDilipKumar Saab&Saira ji very happy 52nd wedding anniversary! MASHALLAH 52 years of LOVE with ALLAH'S grace! Till today the way Saira ji CARES for Dilip Saab is HEARTWARMING! What a coincidence, exactly today Dilip Saab got discharged from hospital🤗❤👌🏼 pic.twitter.com/2Kp4k9slbS

— Dilip Kumar Fan Club (@Amirmurt) October 11, 2018
Saira, who has worked in films like "Sagina" and "Gopi" with her husband, married Dilip Kumar in 1966. She has been a constant pillar of support for her husband, who is 22 years older than her.
Dilip Kumar, 95, was admitted in a hospital here last week to get treated for recurrent pneumonia. He was discharged on Thursday, and has been advised complete rest and isolation for a few days to prevent infection.
Dilip Kumar's close friend Faisal Farooqui wrote, "Allah ka shukr hai @TheDilipKumar Saab hospital se discharge hogaye Aur abhi ghar pohoch gaye hain. Doctors have advised complete rest isolation for few days to prevent infection. Thank you all for your prayers. More updates later. -FF"