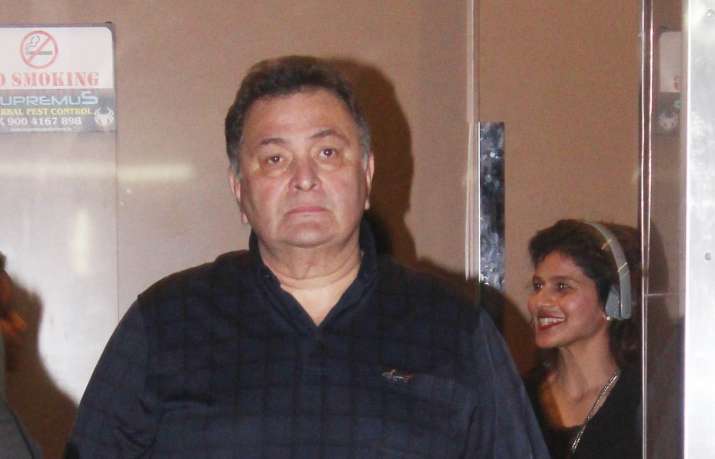 Social media is a nasty place especially when you're a celebrity. People let no opportunity get away to troll the celebrities. And when you're active on social media, you're more prone. This is what has happened to veteran actor Rishi Kapoor, who is pretty active on Twitter. He has been slammed and trolled for his tweets a number of times. But the Kapoor & Sons actor is unapologetic for his tweets. He has been questioned umpteen times about his way of tweeting, but his stance remains constant.
He made it clear that it is his Twitter account and he won't be allowing diktats on what he should be tweeting. He told a leading newspaper, "Main woh karunga, woh likhunga jo mera mann chahega (I will do and say and write whatever my heart tells me to do). I have the freedom of expression. This is a democracy, and I can say what I want to and what I feel."
"As long as I am not offending someone personally, or I am not agitating against anything that's a delicate matter, I don't think that anyone should have a problem with what I say," he added.
When Rishi Kapoor was questioned about the number of times he faced the wrath of netizens over his tweets, he said, ""Who cares! Do you think I give a damn to these trolls or what they say? These so-called trolls feel very important if you [any celebrity] react or respond to their tweet. So, I don't let them have that moment of joy. Everything is okay but the moment you abuse me, or you offend me, I would do nothing but simply block you. That means you can no longer follow me or see what I am doing. Either you create a new account, start tweeting and then follow me again. So, you lose me for that period."
Then how does Rishi Kapoor keep negativity away from his social media accounts? He revealed that he has so far blocked over 5,000 people on Twitter. Talking about it, he said, "Jisne koi gadbad ki, ya meri family ke bare main kuch kaha ya kuch bhi galat cheez likhi (if anyone dares to take a dig at my family members or write anything mean on my Twitter timeline), I will block him/her. I don't want this kind of bad influence on my Twitter timeline. I believe that one bad fish spoils the other lot as well, and since I don't want this to go on, it's easier for me to block that person, and then they don't get to talk to me."
On the work front, Rishi Kapoor will appear in Umesh Shukla's 102 Not Out with superstar Amitabh Bachchan.