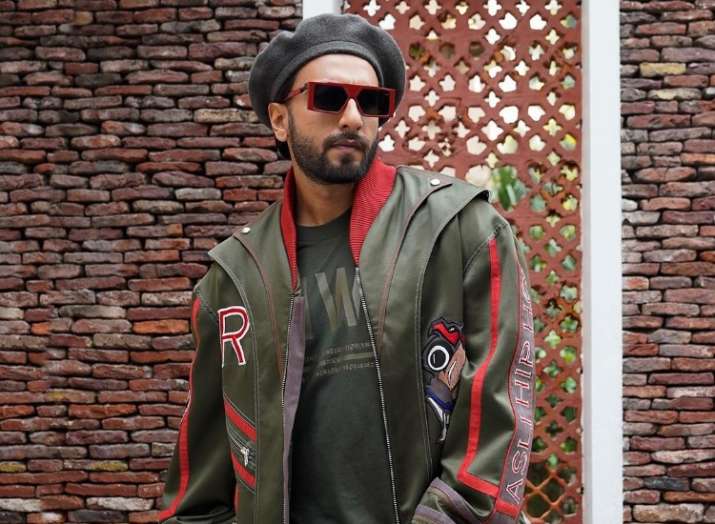 Ranveer Singh has recently turned to a global entrepreneur. He has launched his independent music record label IncInk. We love Ranveer Singh with all our heart and soul. The brilliant, Gully boy actor is recognized thoroughly for his versatility and hard work. Ranveer Singh is a real hip-hopper who adds life to every dull event. His recent movie, Gully Boy by Zoya Akhtar was one of his biggest hits. He has tried his hands over rapping and has even lent his voice in the songs. 
BIGGG NEWS... Ranveer Singh turns global entrepreneur... Launches independent record label - IncInk - with music evangelist Navzar Eranee to discover, nurture and promote new talent. #IncInk pic.twitter.com/6oAzNDT3Q1

— taran adarsh (@taran_adarsh) March 29, 2019
After Ranveer Singh signed a movie with Zoya Akhtar, his passion for music grew stronger. His dream of having an independent music label has finally come true. He has joined hands with filmmaker and musician Navzar Eranee and has started this grand project. 
We can't stop gushing over Ranveer Singh every time he is onscreen. Now, we shall be the blessed listeners too. He is all set to release his first single and music video Zeher. So, it's a great day for all of us. Yes, we are excited!
In fact, in a recent interview with DNA, the actor turned entrepreneur said, "We are first starting with launching some really raw, immensely talented, new rap and hip-hop artists who we believe will be the next superstars of the scene. Rap and hip-hop are the biggest things happening in Indian music today."
Ranveer Singh is always vocal about his thoughts. He added on by saying, "This poetry is speaking of a revolution, it is speaking of how India is protesting against class structures, injustice, and social atrocities. It is the voice of India, from the country's streets that you just can't ignore anymore. Hindustani rap/hip-hop is telling our nation's story and reality and we, at IncInk, want to bring out the real poets of our generation."
Ranveer Singh has signed Kaam Bhaari, SlowCheeta and spitfire to promote their talent through IncInk. Ranveer Singh admitted that he is a big fan of the fine works by these three artists and wants them to come up with more through IncInk. 
Ranveer Singh has reached to the Zenith's height through his own hard work. He made his own space in the industry with his dedication and thus promotes young talent. He shared that when Navzar asked him about this idea od IncInk, Ranveer instantly got carried away.