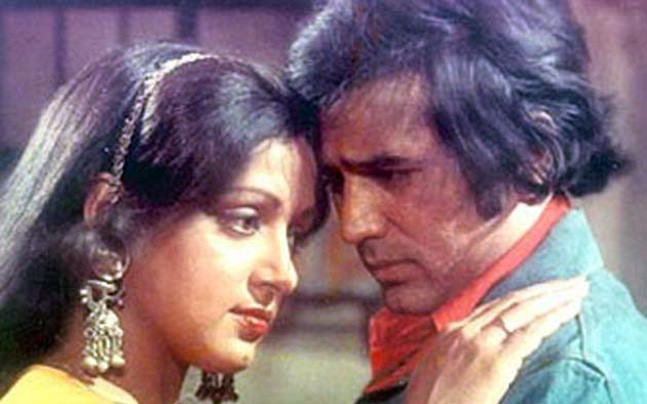 Veteran actress and politician Hema Malini in her biography 'Beyond the Dream Girl' written by veteran journalist Ram Kamal Mukherjee has revealed many personal details and experiences of her life. From spilling beans about her relationship with Sunny and Bobby Deol to opening up about her co-star Rajesh Khanna, the biography bares it all.
Hema who had cordial relationships with almost all her co-stars reveals that Rajesh Khanna behaved strangely with her in the initial days. The duo met on the sets of 1971 movie Andaz in which the greatest-ever superstar of Indian cinema was playing the role of Hema's first husband. The actress mentions in her biography that they both thought each other to be arrogant. ''I don't know what the issue was but something was amiss with Rajesh Khanna. He would behave strangely with me in the initial days. No doubt he was the reigning superstar and women would adore him for his charm. But I didn't give him any special bhaav as a co-actor. People around him would often tell him false stories about me. And the same set of people would come to me and tell me stories about him. Rajesh thought that I was arrogant while I thought that he was too full of himself. But eventually we broke the ice when we started working together in back-to-back movies,'' reads an excerpt from her biography.
However, both the actors later went on to do over 19 films together among which includes 1974 flick Prem Nagar which helped Kaka to gain back his stardom. The actress also agreed to play a role in his comeback movie in 1985 titled Babu. They both were last seen together on screen in 1989 movie Paap Ka Anth.