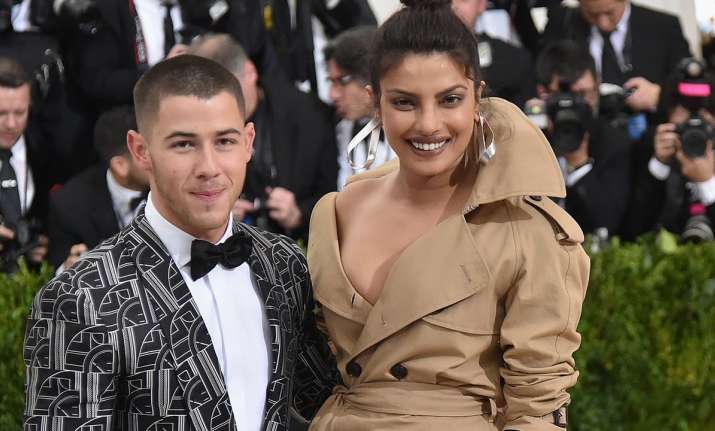 Ever since Priyanka Chopra has walked out of Salman Khan's Bharat, people have been interested in digging out more and more detail about her secret engagement to boyfriend Nick Jonas. Everyone has been curious about why the actress took such a drastic step of walking out of such a big Bollywood project. For those who don't know, Bharat is an official adaptation of the South Korean drama, Ode To My Father. In the film, Priyanka Chopra was supposed to play Salman Khan's wife.
Yes Priyanka Chopra is no more part of @Bharat_TheFilm & and the reason is very very special , she told us in the Nick of time about her decision and we are very happy for her ... Team Bharat wishes @priyankachopra loads of love & happiness for life 😊😉😍

— ali abbas zafar (@aliabbaszafar) July 27, 2018
Many international media portals including E! Online and People have been confirming that PeeCee is engaged to Nick Jonas, however, the actress herself has remained mum about it. However, according to a Pinkvilla report, Priyanka Chopra left Bharat for some other reasons and her engagement to Nick Jonas just helped her walk out of the project.
Also Read: Priyanka Chopra engaged to boyfriend Nick Jonas, quits Bharat; check out her latest Instagram pics
According to the report, "On one of her trips to India, Priyanka had shot for two days for Bharat, in Mumbai. It was a hush-hush shoot and only the unit knows about it. Initially, she was very happy about her role as PeeCee is there right from the beginning to the end as the film is about a couple who fall in love, get married and grow old together as their life keeps coming in flashbacks. But while Priyanka was in the US, she kept getting news about other actors getting added to the cast. First came Disha Patani (and her role was increased), then Tabu and Nora Fatehi and all had roles specially created for them. Apparently, Salman is taking the call for these roles so PeeCee thought that she might face the same problem that Jacqueline Fernandez faced in Race 3 – of getting sidelined by Daisy Shah and the rest. At the end of it all, Race 3 looked more of an ensemble cast, with Bobby Deol, Freddy Daruwala and Saqib Salim, than a Salman Khan film. In Bharat, besides Tabu, Disha and Nora there's also Sunil Grover and Aasif Sheikh. That's why PeeCee thought it was in her best interest to leave the film."
And with such heavy rains outside , dedicated , hard working @DishPatani continues her @Bharat_TheFilm shoot rehearsals 😎😉 pic.twitter.com/DuR04smaOF

— ali abbas zafar (@aliabbaszafar) July 3, 2018
The source adds, "Today Priyanka Chopra's a huge international star and to be part of a film like Bharat, which is looking like an ensemble cast, day by day would not work for her image. But she's also very close to Salman's family so apparently, she could not tell them what changed her mind. Hence, the engagement has come at an opportune time which satisfies everybody. An engagement is a happy time and nobody can grudge her that, not even Salman, who initially was apparently very upset about her walk-out. Priyanka is currently shooting for Shonali Bose's untitled next. She plays the main protagonist and the role is befitting her image. Katrina Kaif has been approached to step into PeeCee's shoes for Bharat and will soon give her nod to it post her return from London where she is spending some time with her family."
However, Priyanka Chopra will still be doing Shonali Bose's The Sky is Pink which also stars Farhan Akhtar and Zaira Wasim. She has already started working on the film.