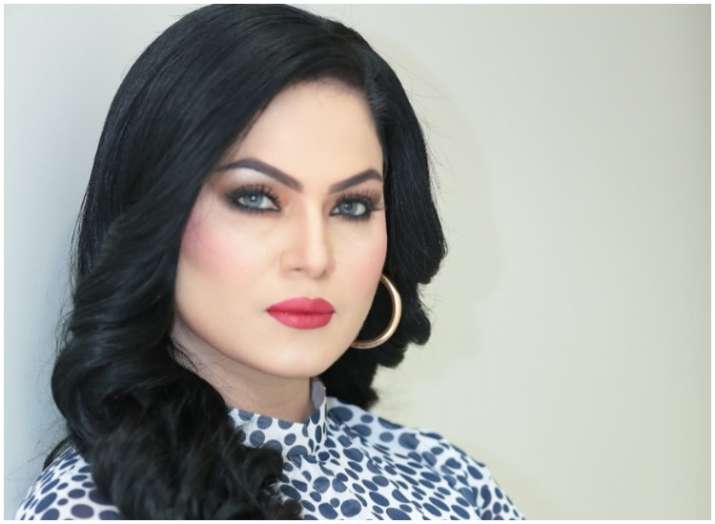 Pakistani actress and ex-Bigg Boss contestant Veena Malik has done it all over again. The controversial actress made an insensitive remark about the missing AN-32 aircraft of the Indian Air Force (IAF in her latest tweet. Veena Malik distastefully quipped that IAF AN-32 aircraft didn`t actually crash, but couldn`t be detected due to cloudy weather.
#IAF An-32 hasn't crashed.
Weather is too CLOUDY and Radars can't detect it, - Military Scientist, PM Shree #NarendraModi 😀@IAF_MCC @narendramodi

— VEENA MALIK (@iVeenaKhan) June 3, 2019
As soon as Veena Malik's tweet hit the internet, there was complete chaos everywhere. 
Oh Veena Malik, aren't you the same D grade actress who was thrown out of India despite you went nude on Cameras? I mean it didn't work !
so did @pid_gov hired you to beg few Timatar from India?

— Mëëřå 🇮🇳 (@imeerage) June 5, 2019
She has earned so much from the India and this is what she return.
Next time be carefull while giving them job here.
Jai Hind https://t.co/EQAzVvSN6v

— Sandeep Chahar @ Bagdoo (@SBagdoo) June 4, 2019
Several members of the social media termed her tweet as insensitive, disgusting and disgraceful. 
— Vishesh Arora (@vishesharora19) June 5, 2019
Shameless creature you forgot hospitality extended to you when you were in #BiggBoss and now spreading venom. Doob meregi ek din

— Mazher (@mazher50) June 4, 2019
The Indian Air Force transport aircraft with 13 personnel, including seven officers and six air warriors, on board, went missing in Arunachal Pradesh after it took-off from Assam`s Jorhat on Monday afternoon. ISRO satellites and Naval P-8I spy planes have been pressed into service to locate the missing aircraft.
Veena Malik, who once also worked in India, has said in the past that she no longer wants to work in the neighbouring country. Veena Malik had said that working in India taught her a lot and brought a lot of maturity but she no longer wants to work in the neighbouring country.
"The main reason (behind this decision) is that no matter what you do and how much you work there (in India) they'll not remember you as one of their own, on the contrary, even if I die working here in Pakistan, this country will remember me," Veena Malik was quoted as saying. 
About her own journey into the Indian media industry, she said that she feels she was destined to go there and work and the experience has taught her a lot.