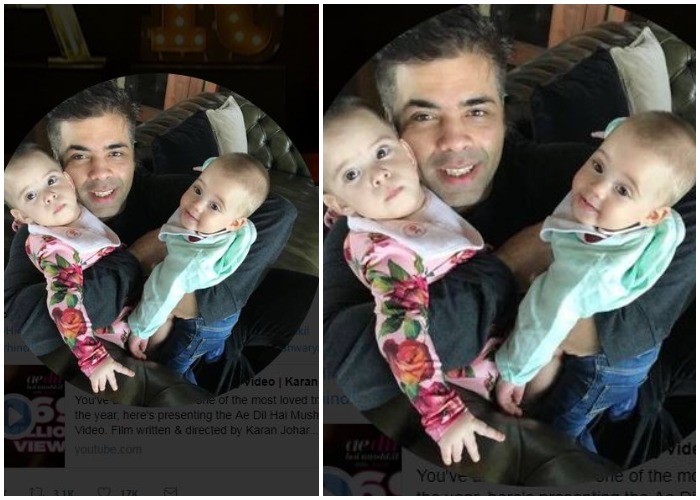 Bollywood filmmaker embraced fatherhood last year when he welcomed his twins Yash and Roohi into his life. In less than a year, Yash and Roohi have become one of the dearest celebrity kids of all time. On February 7, 2018, the duo is all set to turn a year old. We're still wondering what Karan Johar has planned to celebrate this uber-special day of his life. Meanwhile, enjoy this new profile picture which has Karan Johar cuddling his munchkins Yash and Roohi.
In the picture, Karan Johar is seen holding his twins in his arms. It's hard to differentiate one from another. But we assume the baby in pink is Roohi while the one in teal green is Yash.
In an interview, Karan Johar spoke at lengths about his babies. He said, "In their own way, they have made me a far more responsible adult. Until their birth, I was floating around without any kind of mission. But now, I have developed life goals."
When asked how his life changed after the birth of Yash and Roohi, he replied, "The schedule of life has changed. The mornings start from two beautiful faces and ends with two beautiful faces. How am I balancing it (work and personal life) I have always done six things at one time. So for me I am doing seven things at one time now. It's no different."
He also revealed that he doesn't want his kids to grow up on film sets. He also affirmed that he doesn't want to lay his decisions on them. According to the filmmaker, they are free to take their decisions when they grow up.
Recently, Karan Johar shared picture of his twins on his Instagram on Christmas. Both the munchkins were also dressed for the X-Mas party at their home.