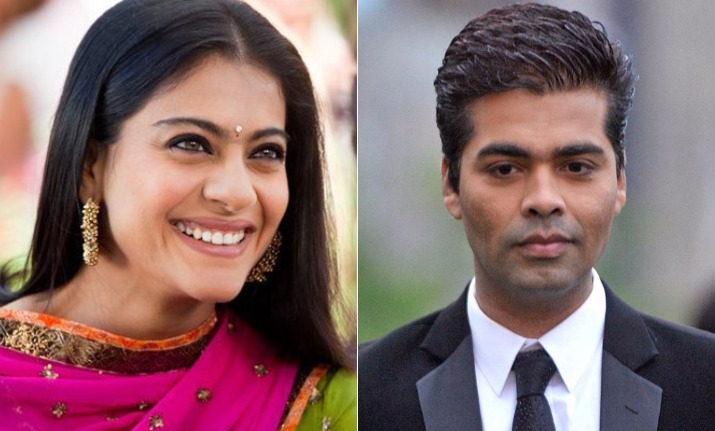 Kajol and Karan Johar are truly friendship goals. Their friendship has seen everything, from competition to fallout, from rifts to patch-ups. It's obvious that their friendship is tested by time and it has always emerged a clear winner even when things weren't in their favour. At the time of Ae Dil Hai Mushkil and Shivaay's release, a rift created a gap between these close friends. However, they patched up soon after KJo welcomed Yash and Roohi in his life. Kajol, who has been very upfront about her views, spoke her heart about KJo at Aap Ki Adalat.
In Aap Ki Adalat, which was Kajol's debut, the actress narrated her first meeting with filmmaker Karan Johar. Interestingly, they didn't meet on a film's set. Instead, Kajol chanced upon him at a disco. The then 20-year-old KJo was wearing a three-piece suit to a disco! This immediately caught Kajol's attention and she couldn't control her laughter.
Kajol went straight up to him and told him that he's looking very funny. Recalling that day, she told Rajat Sharma, "I told him that he was looking funny. How can someone wear a suit at disco? With a waistcoat! I told him that he should've worn jeans t-shirt or something more casual."
For the uninitiated, Karan Johar made his directorial debut with Kuch Kuch Hota Hai which had Kajol and Shah Rukh Khan in lead roles. The film was a massive success at the box office and to this day, it is touted to be one of the Bollywood classics. Ever since then, Kajol and Karan stuck together. Their friendship turned sour in 2016 when Ajay Devgn accused KJo of paying Rs 25 lakh to sabotage his film Shivaay which was clashing with his own film Ae Dil Hai Mushkil. After a long period of silent treatment, the duo finally reconciled. In July this year, they even posed together for a picture with Shah Rukh Khan at an Ambani bash. 
Kajol will be featuring in Helicopter Eela opposite Riddhi Sen. She is playing the lead role of a single mother who is over-protective of her only son. The film is slated to release on October 12.