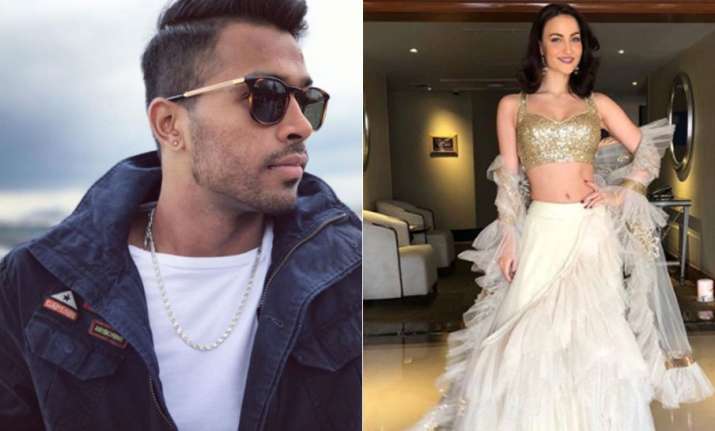 Following the union of Bollywood actress Anushka Sharma and Indian cricket captain Virat Kohli, rumours of Elli AvrRam dating cricketer Hardik Pandya caused much buzz. Reports said that Hardik and Elli fell in love after they met each other for the first time. The report also stated that they started dating when they met at an event a year ago. Now, actress and ex-Bigg Boss contestant Elli AvrRam has decided to speak on the ongoing rumour. 
The Mickey Virus actress, lashed out at the people who spread such rumours and felt that she doesn't need to clarify anything to them. "Let them [people] be curious in life. Why do I need to clarify anything? By talking about these rumours, I'd just be giving more fodder for gossip [material]. Anyway, so many wrong things have been written over the years but I've never gone out and clarified [them]," she said while speaking to Hindustan Times.
Elli also mentioned being a celebrity one has to get used to all these things and also added that she doesn't want to talk about her personal life more. "Once you become a known face, people will follow you for gossip and news. But, we are not going to lock ourselves up. So, you can't do much to stop these rumours," she continued saying that people won't believe any of her clarifications.
"People have such strong mentality that no matter what I say [about Hardik], they will be like, 'Oh, she is lying. We know the truth. She is hiding something'", the actress concluded.
Elli AvrRam was also recently seen at Hardik's brother Krunal's wedding, which was held in December last year. Hardik and Elli were also spotted at many other events together earlier.
Meanwhile, Hardik was also linked to Bollywood actress Parineeti Chopra quite sometime back. Earlier, Parineeti posted a pic with Hardik on her social media account and captioned it as, "The perfect trip with the most amazing partner Love is in the air!!! "
For more entertainment news and updates, follow our Facebook page