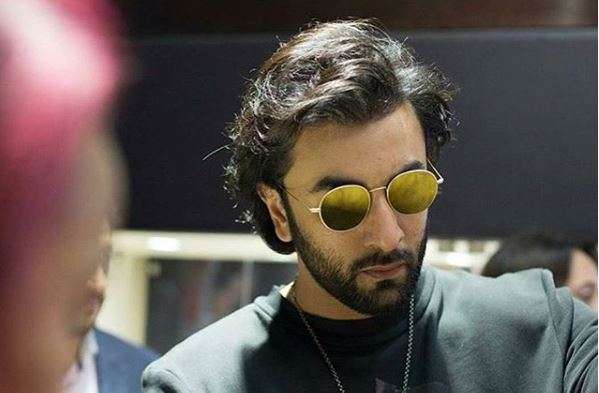 Bollywood actor Ranbir Kapoor is riding high on the success of his latest release, Sanju which has garnered over Rs 500 crore worldwide. Ranbir is earning rave reviews for essaying Sanjay Dutt in the biopic helmed by Rajkumar Hirani. The actor who is busy shooting for Ayan Mukerji's Brahamsatra recently gave an interview to a health magazine.
While talking about his overall health and fitness regimen, diet, etc, Ranbir also opened up about his tendency to drink a lot. Ranbir said he is not addicted to drinking but when he starts, it is hard for him to stop himself. ''I don't have a drinking addiction but yes I have a tendency to drink a lot. When I start, I don't stop. I guess it's in my blood; you know how my family is. They are all very fond of alcohol. So, yes it's in my genes to drink,'' he said.
The actor also confessed that he is trying to stay away from it as he knows it a bad habit. Though he doesn't booze while working, he drinks and smoke while hanging out with friends. However, he is improving, he adds.'' It is very important to understand that alcohol is one of the worst things in the world. When I am working, I never drink. But once I have a lot of free time, I start hanging out with my friends and tend to drink and smoke. It is a habit that I am trying to stay away from as much as possible. And I am improving too," said Ranbir.
Ranbir gave credit to his mother Neetu Kapoor for encouraging to take up a healthy lifestyle.
On the professional front, Ranbir will next be seen in Brahmastra along with Yash Raj Films' Samshera. He has also signed for Luv Ranjan's rom-com, co-starring Ajay Devgn.
For all latest news and updates, stay tuned to our Facebook page