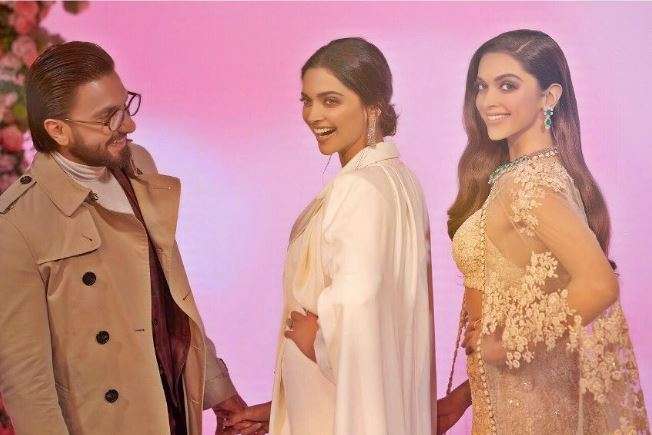 Both Anisha Padukone and Ranveer Singh sent the internet abuzz with their captions about Deepika Padukone's wax statue at Madame Tussauds. While Anisha joked about how her sister Deepika messes with her, Ranveer Singh took a jibe at the statue saying that still he's got the original one. He shared a picture of the wax statue and wrote: DP 2.0! Original तो ... मेरे पास है! ;) #twomuchtohandle. In the picture, Deepika and Ranveer are standing next to the wax figurine of the actress. In of the photos, Ranveer Singh is planting a kiss at Deepika's wax figure's cheek.
On this post, Deepika Padukone commented: Now you know where to go when you miss me too much. She also tagged Madame Tussauds official Instagram handle in the comments.
Deepika Padukone's wax statue was unveiled at Madame Tussauds in London on Thursday. The actress was accompanied by her father Prakash Padukone, mother Ujjala and Ranveer Singh's parents.
While talking to the media there, Deepika Padukone revealed that she's keen on playing Marvel's first Indian female superhero in any of their franchise. She said, "Yeah, of course. Why not? I mean I'd say Indian origin. So whether it's Marvel or whether it's Avengers, or you know, any of these iconic characters that we've seen in cinema, I think it would be very interesting. And I think the world is ready for it to see one of these superheroes, one that originates from India. I believe it will happen soon. I know it will."
On the work front, Deepika Padukone will start working on her next film Chhapaak, which will be directed by Raazi filmmaker Meghna Gulzar.