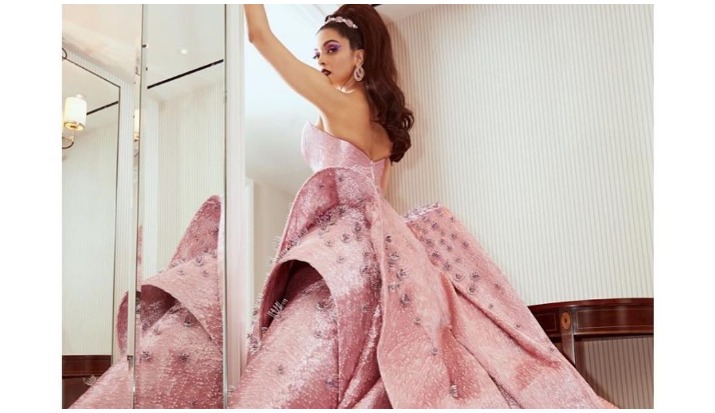 Deepika Padukone almost trips on her Barbie gown while sipping wine at Met Gala 2019: Bollywood diva Deepika Padukone has been grabbing the news for her Barbie ball room gown. While she was all set to make the grand appearance at MET Gala 2019, she almost tripped on her dress. A video is going viral where she is sipping the wine and is almost seen tripping down. However, she manages to avoid the fall.
Watch video
Deepika Padukone appeared in a Zac Posen ball gown at the MET Gala 2019. This year the theme of Met Gala was Camp: Notes on Fashion.  Deepika Padukoné's  outfit was totally in sync with the theme. 
Beside Deepika Padukone, we got to see Priyanka Chopra walking along with husband Nick Jonas, Katty Perry, Lady Gaga, Zendaya and many more in the most outrageous forms of the outfit.
This is the third time when Deepika Padukone had made her appearance at MET Gala 2019. Her debut appearance at the grand event was in 2017.
Deepika has also shared a video in which she is seen trying on her big Zac Posen ball gown for the first time. Deepika was seen in an exaggerated Camp Barbie look, in sync with this year's theme at MET gala