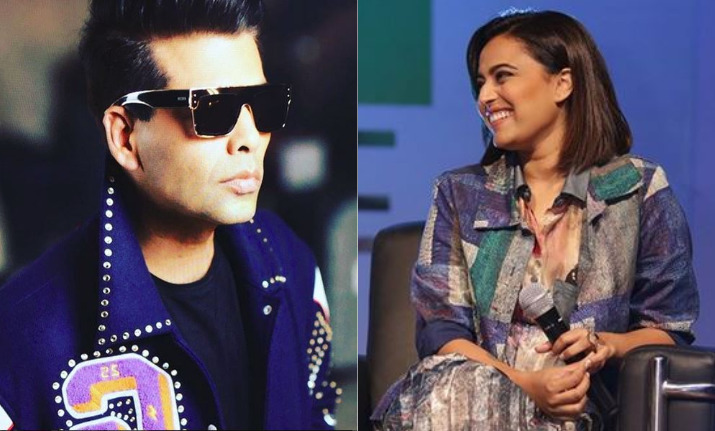 Swara Bhasker has always been the favourite targets of Twitter trolls. In fact, at one point, the vicious trolling went so out of hands that the Veere Di Wedding actress had to deactivate her Twitter for few days. But thanks to Karan Johar that Swara might finally learn the foolproof way to tackle social media trolls. Karan Johar, who has been winning hearts with his talk show Calling Karan, had a golden advice for the actress on how to shut down the trolls.
Swara Bhasker called in to seek advice from Bollywood filmmaker on how to tackle abusive trolls. The man of the moment, being expert on the matter, Karan Johar said, "Swara, do what I do. I always deal with social media trolling with absolute amusement. The fact that you matter, that's why they troll you. So I mean, please don't worry about it. If you want to wear makeup and fight for a social cause, it's your prerogative, it's your problem. They're just probably unhappy, unattractive and just bored and unemployed, and I think you should just feel a lot of pity for them and move on as feistily and fiery-ly as you always do."
Surely, Swara Bhasker will get to learn how to handle the trolls the KJo way.
On the other hand, Karan Johar made headlines when he claimed that Ranbir Kapoor would make the best husband in the world. He also hogged the limelight when he advised Ayushmann Khurrana on how to stay away from extra-marital affairs.
Going by these episodes, it seems like Calling Karan is making noise on the internet for all the right reasons.