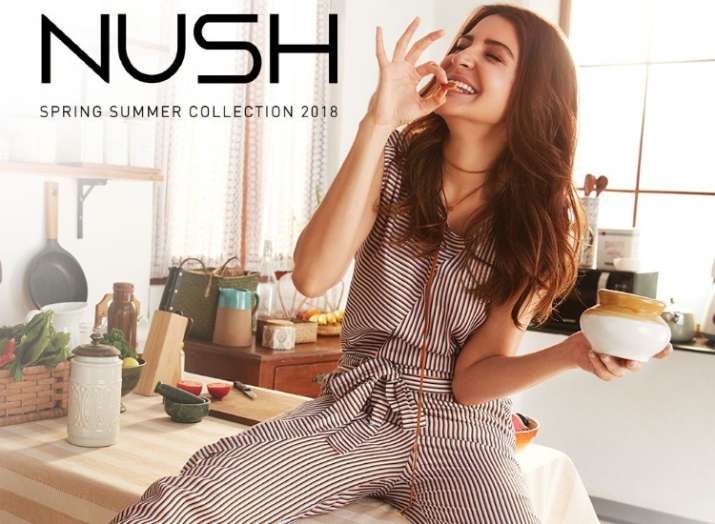 In an effort to popularise Indian pop culture and celebrate it globally, actress Anushka Sharma's fashion brand NUSH has sought design inspiration from the popular character from the Tinkle comics universe, Suppandi for their spring-summer collection line.
For Anushka, reading comics was an integral part of her growing up years. Suppandi, who was presented as a well-meaning village simpleton inadvertently caught up in everyday adventures, was one of her favorite characters.
NUSH and Tinkle Comics have collaborated on this endeavor to bring out a cool and comfortable fashion collection, comprising tops and dresses.
The actress will actively promote the Suppandi clothing line not just in India but globally.
⏪ Rewinding to my favourite summer memories💖... With #NUSH 💁🏻‍♀ Get the SS18 collection at @shoppersstop & @myntra | https://t.co/1hSfEVjoQZ | @NushBrand pic.twitter.com/NRc5YJoFIP

— Anushka Sharma (@AnushkaSharma) May 4, 2018
"While we celebrate the Avengers or Mickey Mouse from the West, images of Suppandi will re-ignite fond recollections of childhood for many people," Anushka said in a statement.
"Suppandi was my (imaginary) buddy as I would gobble up comics featuring him on lazy summer afternoons. I wanted to flesh out his place in our happy childhood memories with the brand's summer collection, and we have worked at retaining the simple, comfortable element of Suppandi in his line," she added.
The line will be available on Wednesday.
"This Nush x Suppandi collection is reminiscent of all those lazy summer afternoons we spent reading stories of India's favorite simpleton. The collection brings back the innocence and joy of childhood while also being contemporary and chic," said Sanjay Dhar, President, Amar Chitra Katha.
(With IANS inputs)