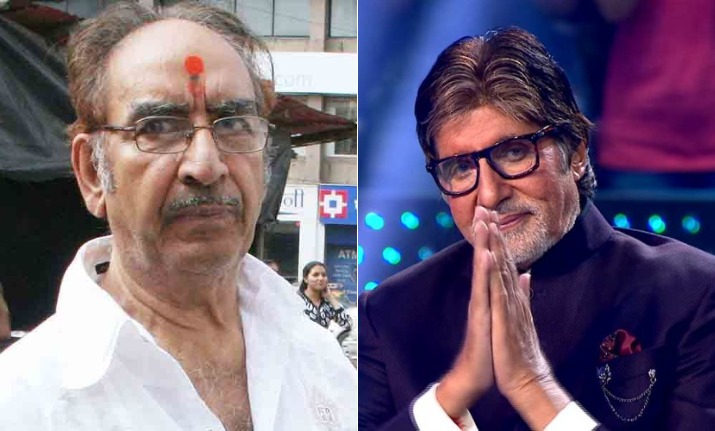 On Monday, Bollywood lost one of its most talented action director Veeru Devgan who has worked on many classic films including Mr. India. His demise was mourned by hundreds of stars who had gathered at Ajay Devgn's house to offer their condolences. Grief-stricken Kajol even broke down while embracing close friend Aishwarya Rai Bachchan. Amitabh Bachchan also accompanied his son and daughter-in-law for the funeral procession. Coming back from the Devgn house, the megastar penned an emotional note and poured his heart out for close friend Veeru Devgan. In his elaborate blog, he revealed how he met Devgan first time on a film set. 
Sharing his thoughts about Veeru Devgan, Amitabh Bachchan wrote, "Veeru ji himself was a learner each day .. no matter what the circumstances he was always keen to learn camera positions, operations, lenses ; at times knowing more about them than the DOP themselves .. and ever keen to operate the camera himself ..
He took in his roots from Punjab with earnest and dedication .. and knowing my antecedents , would on my arrival on set greet me with ..
'Amitabh Singhya ..!!! pronounced in the typical Punjabi style .. Amitabh Sinyaan ..  Followed by ..'jo bole so nihal sat sri akaal'" 
Amitabh Bachchan was working on his film Chehre when he heard the news about Veeru Devgan's sad demise. He wrote, "He had been ailing, but within control .. his death came as a sudden shock on the sets of Chehre .. I stopped work, made an announcement held a minutes silence to honour him and continued work .. he would have wanted it that way .. !" 
On the work front, Amitabh Bachchan will be next seen in Brahmastra and Jhhund. He is also currently working on his 2020 film Chehre.