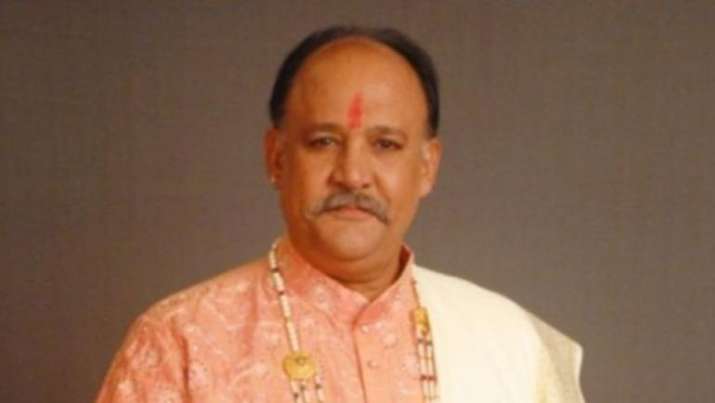 In the latest development for Bollywood veteran actor Alok Nath's Me Too case, the Mumbai police on Wednesday registered an FIR against him in connection with the allegations of sexual assault levelled against him by filmmaker and Tara producer earlier this year. The filmmaker also took to social media later to write an open letter to the Prime Minister Narendra Modi asking for intervention.
Here's a detailed timeline of what happened so far in this Me Too movement against Alok Nath
Tara writer-producer accuses television star Alok Nath of rape
A veteran writer-producer of the avant-garde 1990s' show "Tara" fame, accused actor Alok Nath -- known for his "sanskaari" on-screen image -- of sexually violating her almost two decades ago. "I have waited for this moment to come for 19 years," She wrote in a long, heart-wrenching Facebook post, referring to the "predator in question" as "the actor par excellence who is known as the most 'sanskaari' (cultured) person in the film and television industry".
Her suggestive remarks like "sanskaari" and that the person concerned was the "lead actor" and a "television star of that decade" were good enough to make out that the Producer was indeed pointing the finger at Alok Nath. Read Full Story Here
Filmmaker comes out in the open and confirms Alok Nath's name
Later, confirming the same to IANS, She said: "It is Alok Nath. I thought saying 'sanskaari' would do the needful." Alok is known for his roles as a stereotypical Indian father, personifying religious traditions and moral values in films and TV shows.
It is the escalating voices against sexual harassment across the world as part of the #MeToo wave that gave her the courage to pen down the experiences which had left her "shattered". "He was an alcoholic, shameless and obnoxious but he was also the television star of that decade, so not only was he forgiven for all his bad behaviour, many of the guys would also egg him on to be his worst," she wrote, adding that he even harassed the show's lead actress who was not interested in him.
Alok Nath 'neither agrees nor disagrees' with veteran producer-writer's rape allegation
Alok Nath came to the forefront to speak on the issue. Speaking to ABP News, Mr Nath has said he 'neither denies not agrees' with the producer-writer, that someone else must be the rapist, and that there was no point reacting to the abuse allegations because 'only what a woman says will be considered.' He also claimed that he 'made (producer-writer) what she is' and that dismissed the public shredding of his 'sanskaari' image as 'people will say anything.' Read Full Story Here
After Tara producer, Hum Saath Saath Hain crew member accuses Alok Nath of sexual harassment
It didn't take social media long to join the dots after reading Tara producer's shattering account of rape and violation from nearly 20 years ago. In a social media post, she accused actor Alok Nath of raping her. Now, a crew member of Hum Saath Saath Hum (1999) has come to the forefront and accused Alok Nath of sexually harassing her. Read Full Story Here
Actress Sandhya Mridul accuses Alok Nath of sexual harassment at very start of her career
After Tara producer's rape allegation and Hum Saath Saath Hain crew member's sexual harassment accusation, Bollywood actress Sandhya Mridul has accused Alok Nath of sexual harassment. The actress, who was worked in films such as Page 3 and also in several TV shows, alleged that the actor harassed her on several occasions. Read Full Story Here
Allegations against Alok Nath "false", says his lawyer
Alok Nath's lawyer termed allegations of rape and harassment against the actor by Tara writer-director as "false", saying it was an attempt to "purposely to malign his image". Read Full Story Here
Alok Nath's behaviour an open secret in industry, says veteran actress and co-star Himani Shivpuri
Veteran actress Himani Shivpuri, who has worked with Alok Nath in quite a number of films as well as a telly soap said that his behaviour is an "open secret" in the industry. The actress said she was shocked to read the Facebook post of the victim, who accused him of rape. Read Full Story Here
#MeToo Movement: Post sexual allegation charges, Alok Nath reacts to CINTAA's decision to expel him
After Tara producer and writer Vinta Nanda accused veteran television and film actor Alok Nath, Cine & TV Artistes' Association (CINTAA) has taken a firm decision against him and has expelled him from the association. After former Tara producer accused him of rape, TV actress Sandhya Mridul also narrated how the 'Sanskari' babuji of the television world allegedly tried to force himself on her during an outdoor shoot. And after her, another TV actress Deepika Amin shared her #MeToo story on social media accusing Alok Nath. All this has forced the association to act sternly in the matter and has led out the decision. Read Full Story Here